Got wheels mounted, figured out spacing. I only needed 12mm front, and about 3mm rear. Currently on 5mm rear because that's what I had available. And, with the 12mm, I have PLENTY of length on my existing studs – so I don't need to uber long ones that are coming tomorrow. LOL
No, I'm not using these nuts. Just spun them on while testing fitment. I'm using good nuts with the stud sticking out.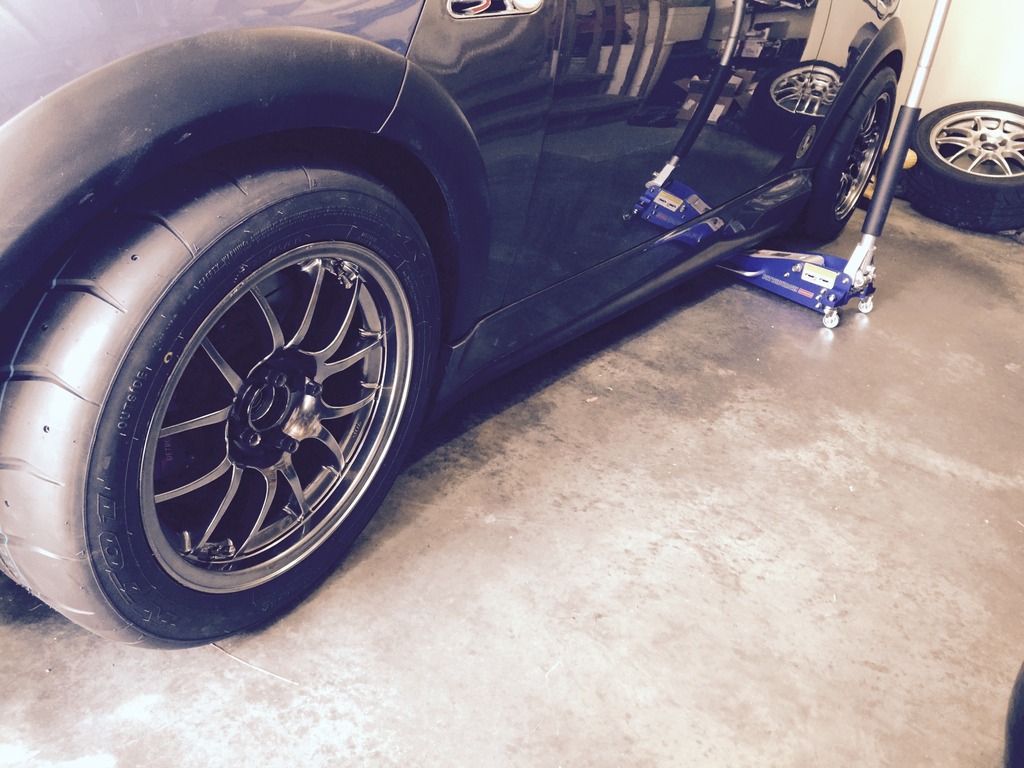 Took them out to my local playground road and scrubbed them in. Got them up to about 75% of track temperature. OMG, they're awesome. And I know I'm not close to their full potential yet. Not only super sticky, but the car is more responsive overall with them, and they spin up much faster than even my light 16's. So the car feels even torquey-er than before. Feels stupid fast, actually.
I can tell already, this is gonna be a good thing…