Lots of progress in the last few days…
Finished getting the engine hooked up.
Installed Greene Performance uprated clutch slave while things were apart. Old OEM slave was starting to seep. This one is a bit stiffer and has much more "feel".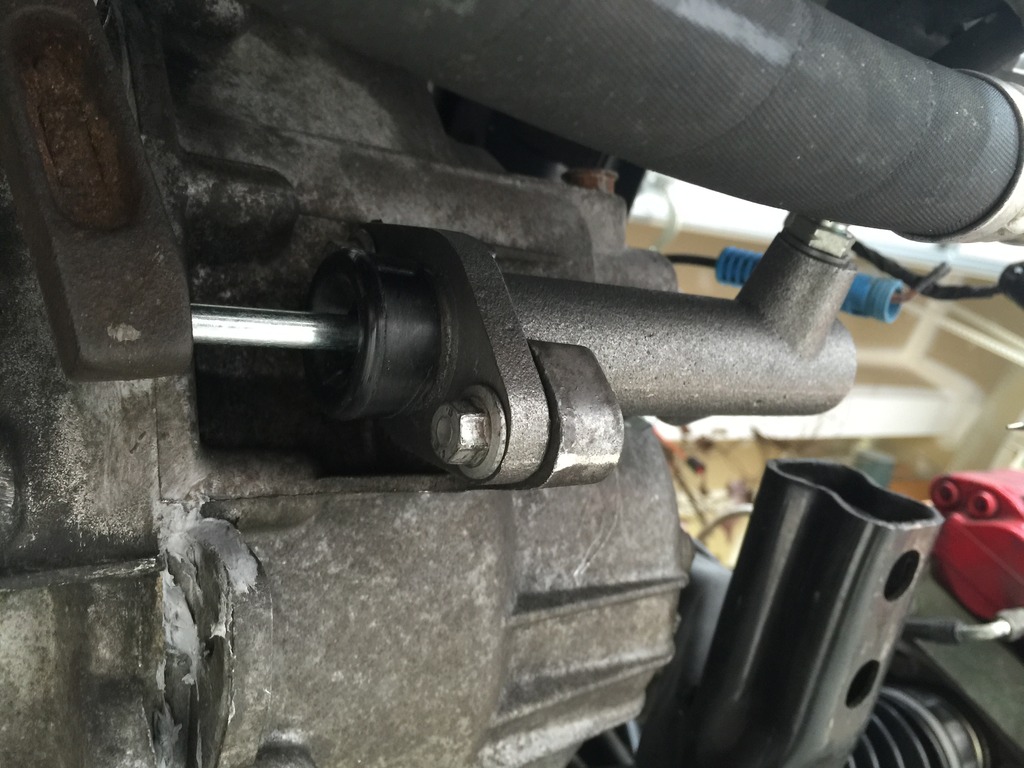 Did the first oil fill – this is just for the initial firing and warm-up. Non-detergent lawn mower oil. Replaced with Rotella T for break-in, after the first warm-up.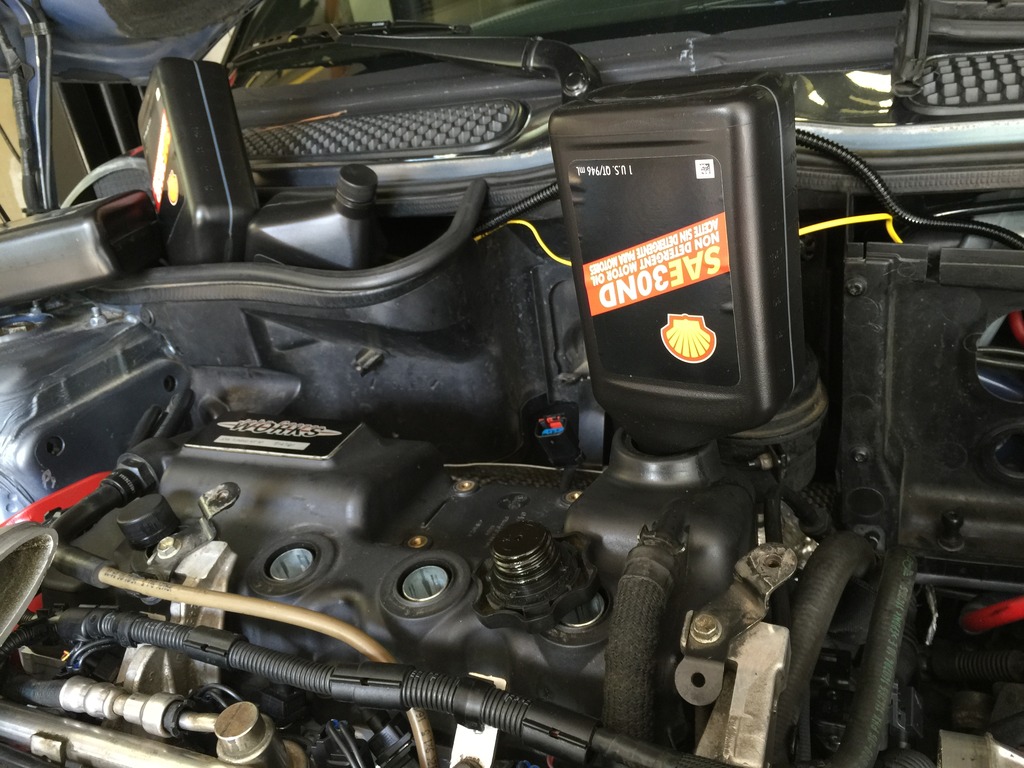 Used my Schwaben cooling system evacuation tool to fill the cooling system. This thing is awesome, draws a vacuum on the cooling system and then fills, so it doesn't need bleeding.

Pulled the plugs, pulled the fuel pump fuse, and ran the starter a couple of long cycles to prime the new motor with oil.
Then reinstall plugs, intercooler and fuel pump fuse. Loaded new RMW tune to support 550cc injectors.