Good progress today…
Started the swap-over of stuff to the new motor.
Swapping the valve covers gave me a chance to gander at the internals of the new head…

Installed plugs per Jan's spec, confirmed proper gap of 0.028″

Was going to swap over my ATI Super Damper… but broke 6 T40 bits trying to remove a bolt to pull it. One of which flew into my forehead and drew blood…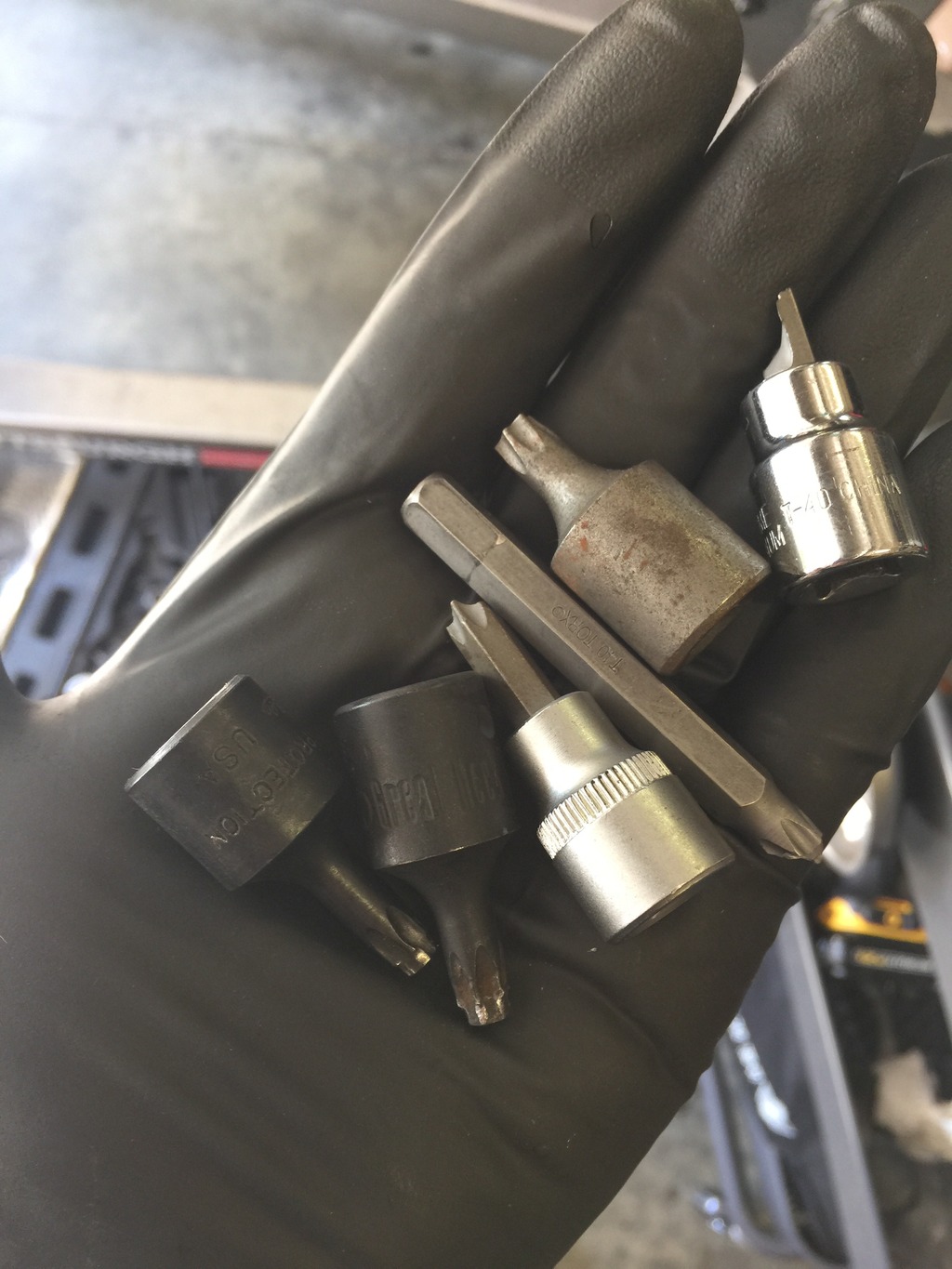 Two bolts came out fine, no others would budge. Finally punted and ordered a new damper. Current one has almost 100k miles on it, probably time to rebuild anyway, if I can ever get it off.
Pulled the transmission and cracked open the case. Actually looked nice and clean for a 76k mile tranny… that's good.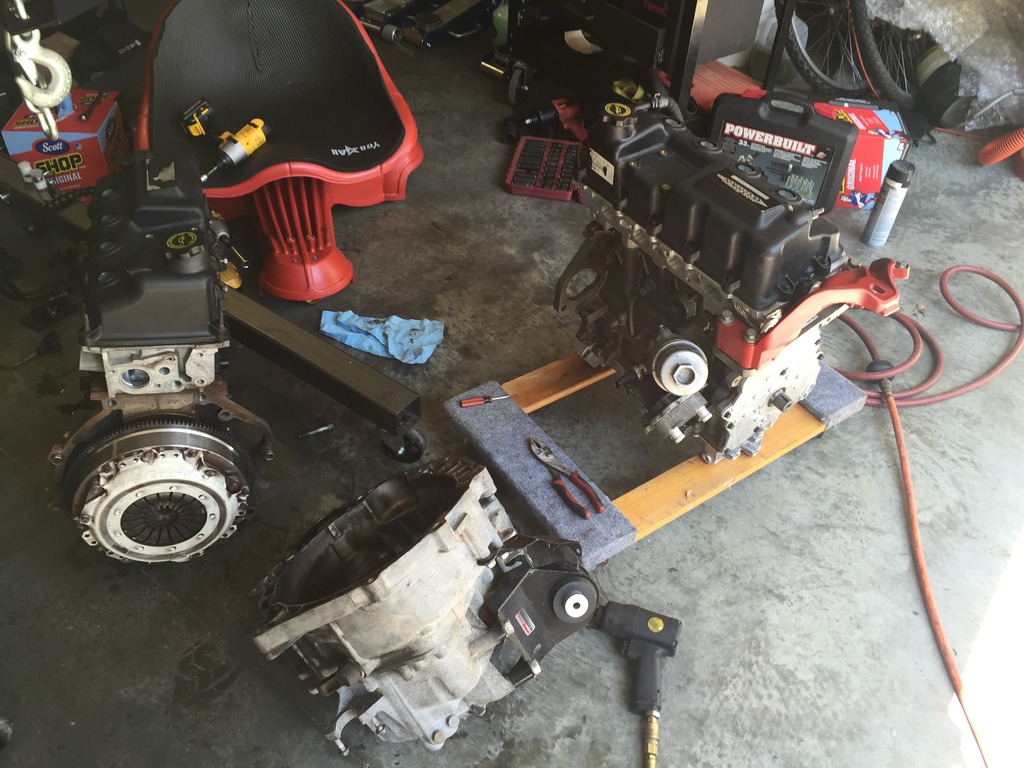 There was a nice collection of metallic goo on the magnet inside…

That's better…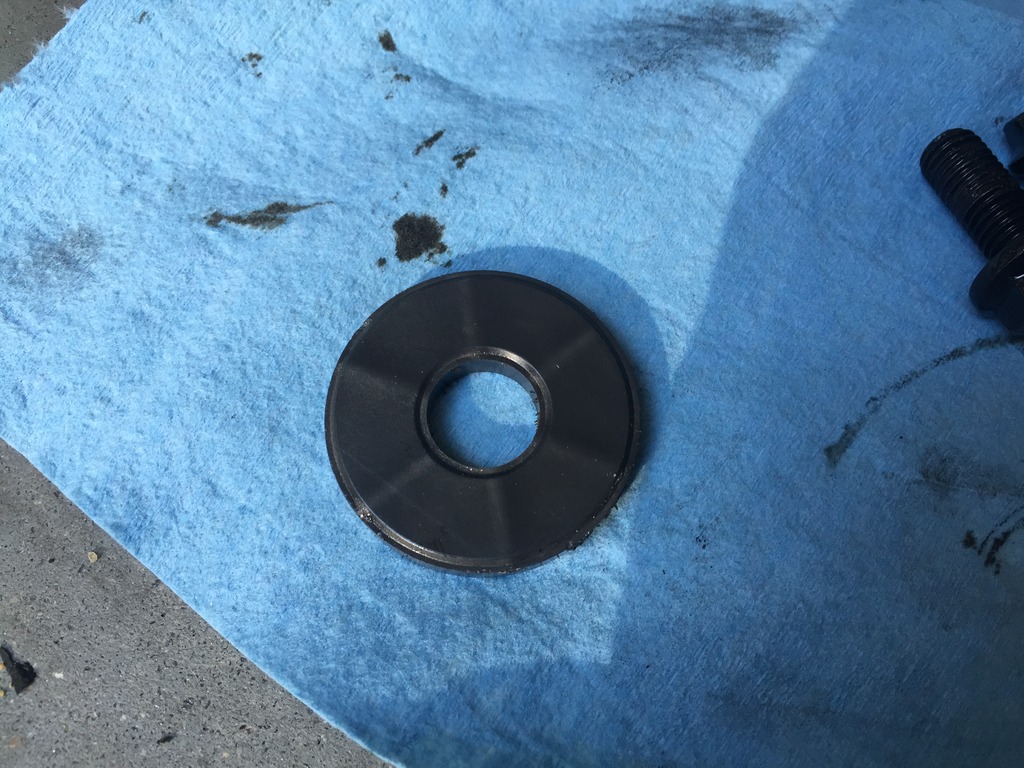 Pressed the ring gear off the factory LSD…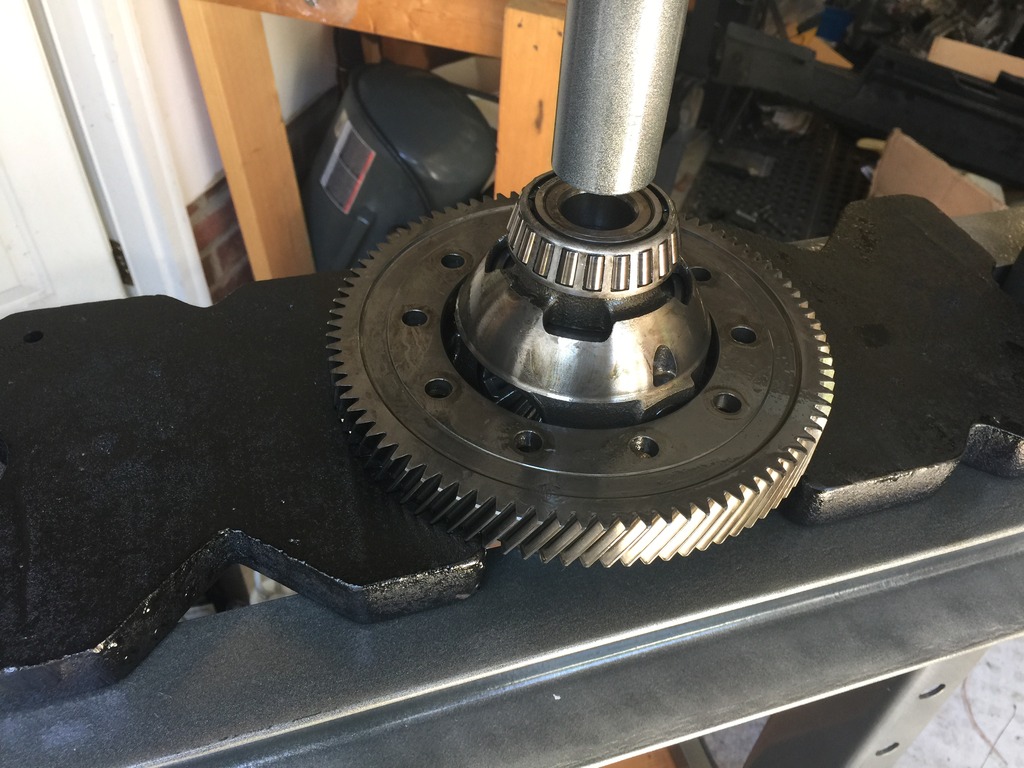 And pressed it onto the new OS Giken LSD…

Pressed on a new pair of bearings…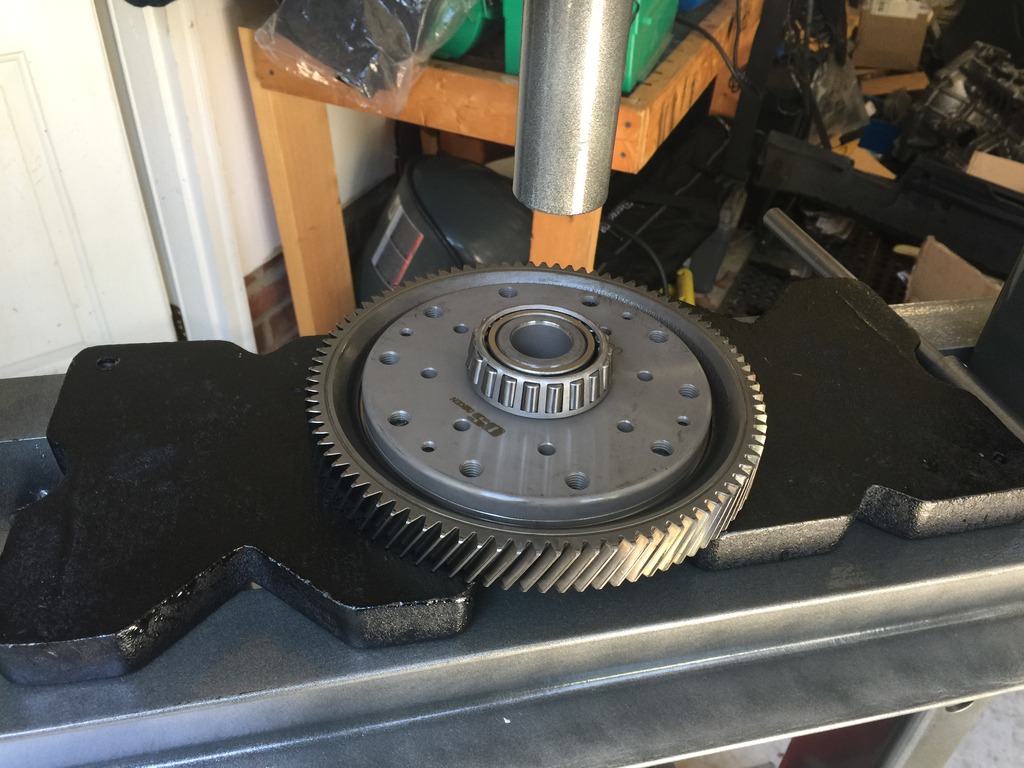 Where it belongs. Bolts torqued with red loctite.

Case sealed and reassembled…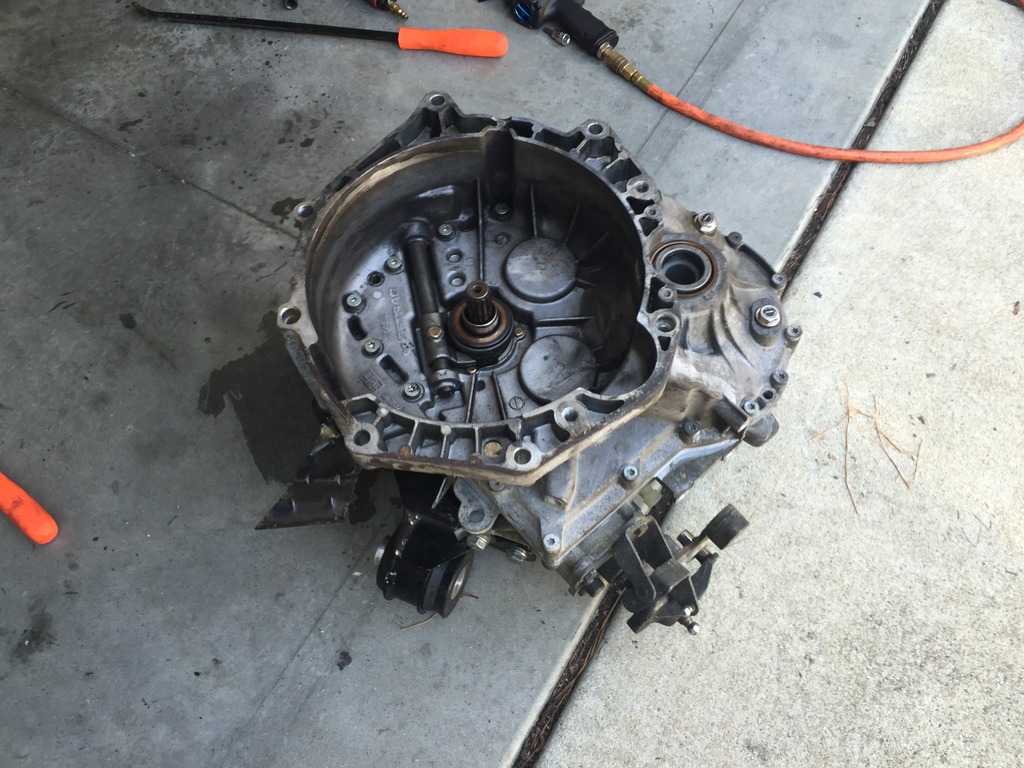 Swapped clutch onto the new motor, and fitted the transmission. Started swapping over brackets, sensors, oil filter housing, intake manifold studs, thermostat and stuff. Almost there…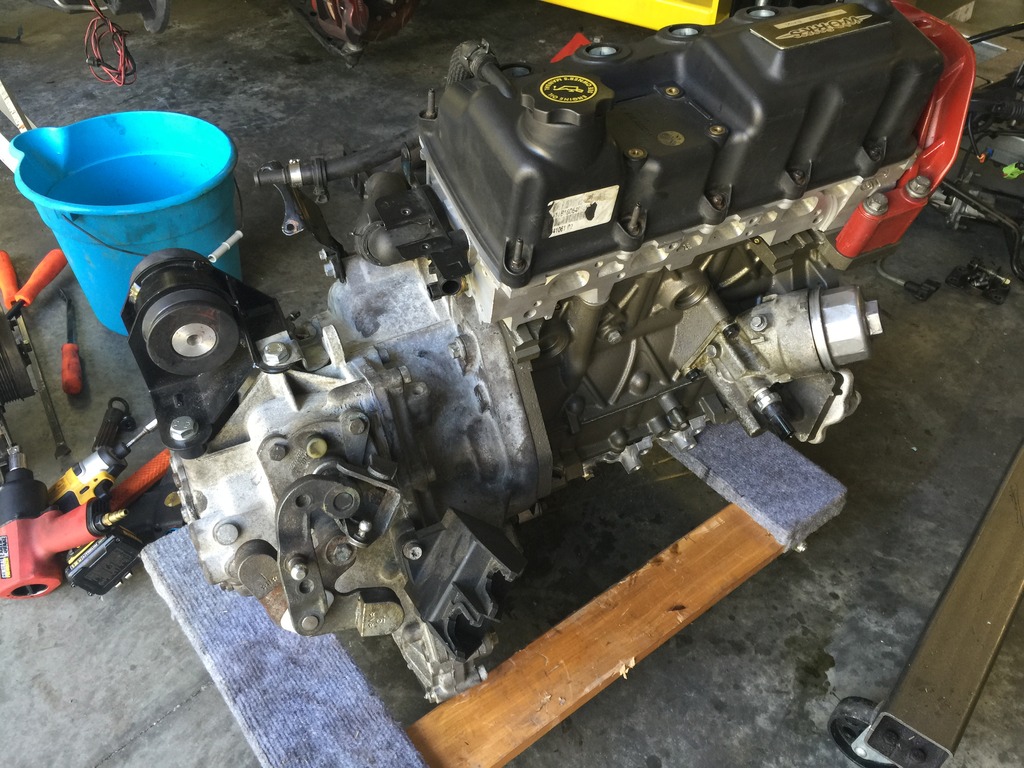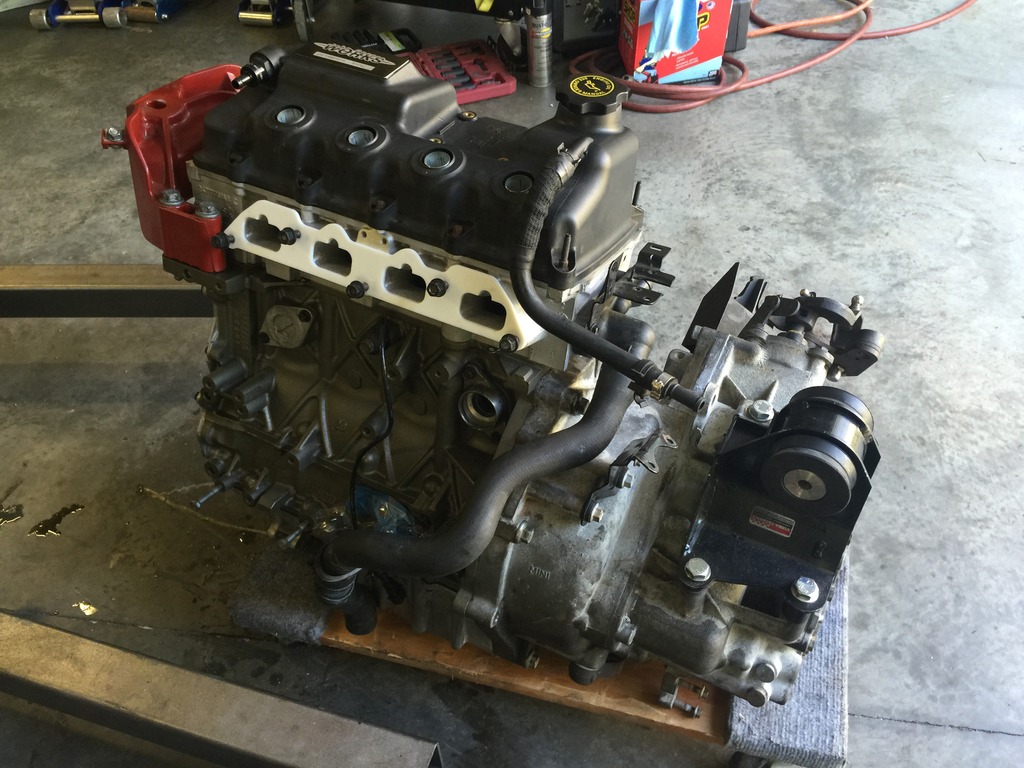 About an hour tomorrow to finish up installing starter, hoses and engine harness… and it will be ready to hang! But I'm going to detour to installing meth system and gauge/datalogger system first, while the engine is out.
Farewell old friend… you have served me well for 160k miles. But time to move on.