Getting really close to hanging this back in the car…
Sold my TPR-1 head today, pulled it off the old block to inspect it. Head looks good after about 100k miles. Cam had some visible galling after about 125k miles, time for a new one.
Cylinders and pistons look good. A little carbon on the pistons, but not much considering the mileage. Meth works wonders.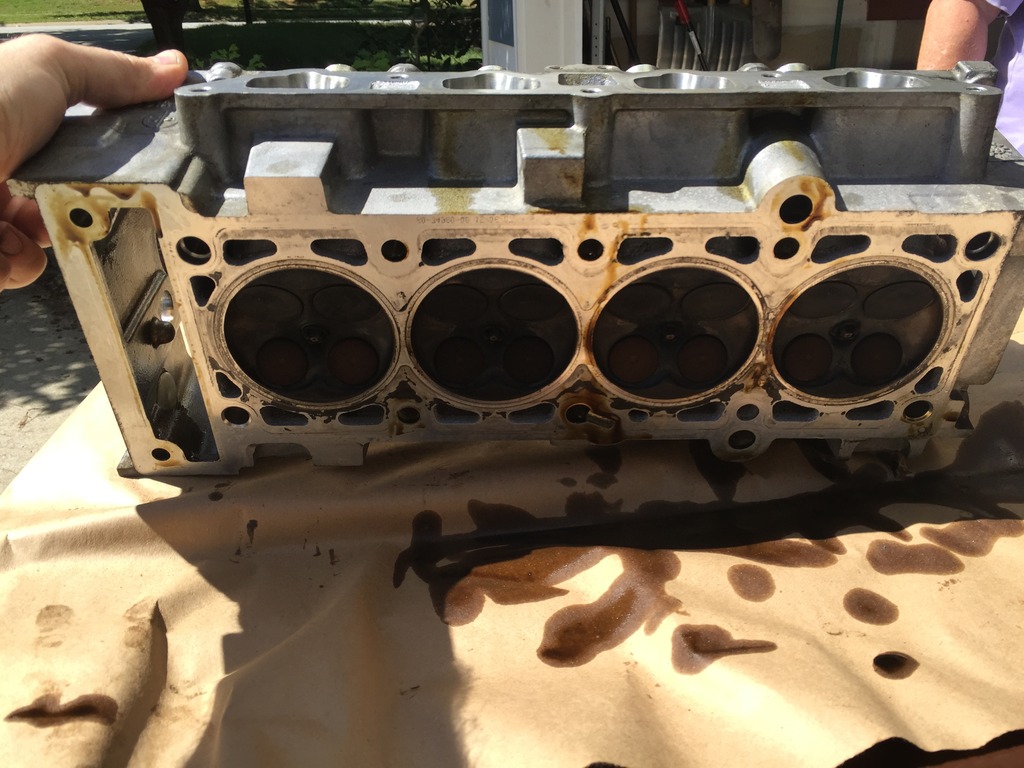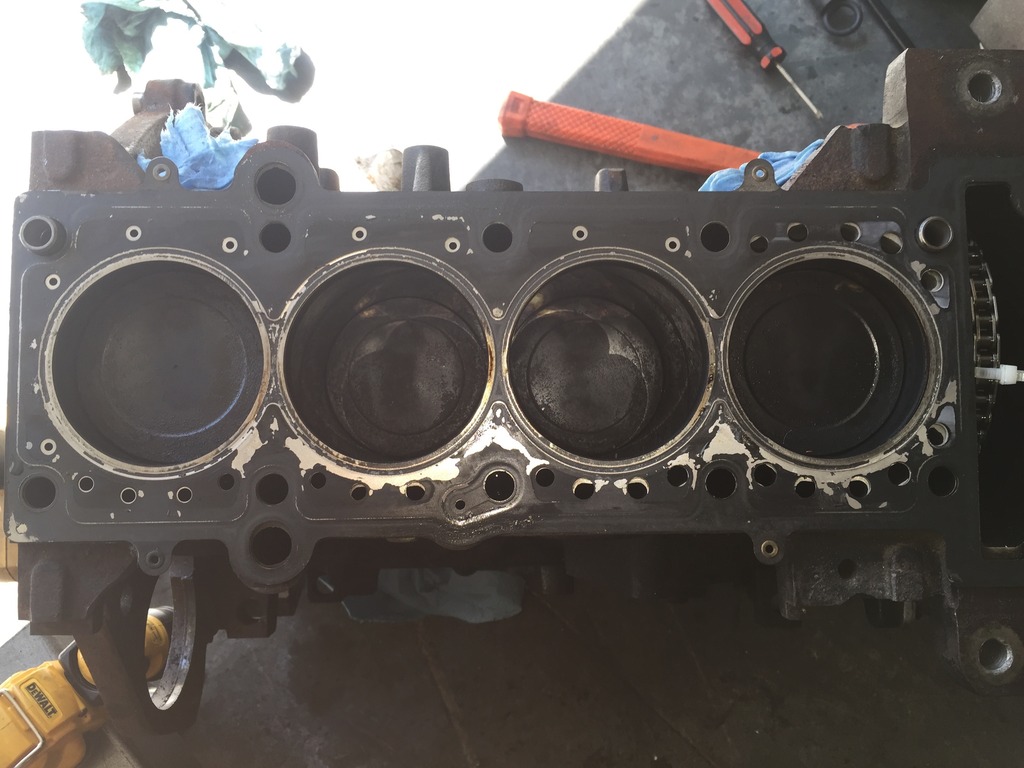 Tomorrow will install the Greene Performance slave, start on the Aquamist, and might hang the engine… Also need to work on fixing my flex joint on the old header, to use for a little while. Might fire up the welder and DIY it…