Fired up the car this morning, and it started first try. Let it run for a few minutes, then put the bumper back on and lowered it to burp the cooling system. Tried to start it… it would turn over, but wouldn't start. Ugh.
It threw P0336 – Crank Sensor. Seriously? I know I plugged that thing in. And it's the same crank sensor I've been running without issue for a week, though it is the one from the GP.
Jacked it back up, pulled the bumper back off, and put it in service mode. Yep, crank sensor was plugged in. Ugh. Maybe it got tired of having coolant dumped on it when I pulled the water pump, or maybe it was just wet on the inside and had flaky connectivity. Well, might as well refresh the sensor while I'm at it. Start calling around, MINI dealer can't have one until Wednesday. Neither of my local auto parts places have them. But NAPA can have one at 8AM tomorrow.
Oh well. Won't be driving today.
I used the time to put some more bits on.
Finally got the right hardened washers for my strut brace, a couple of weeks ago. I think I'm done pulling the engine apart for right now, so I put it on.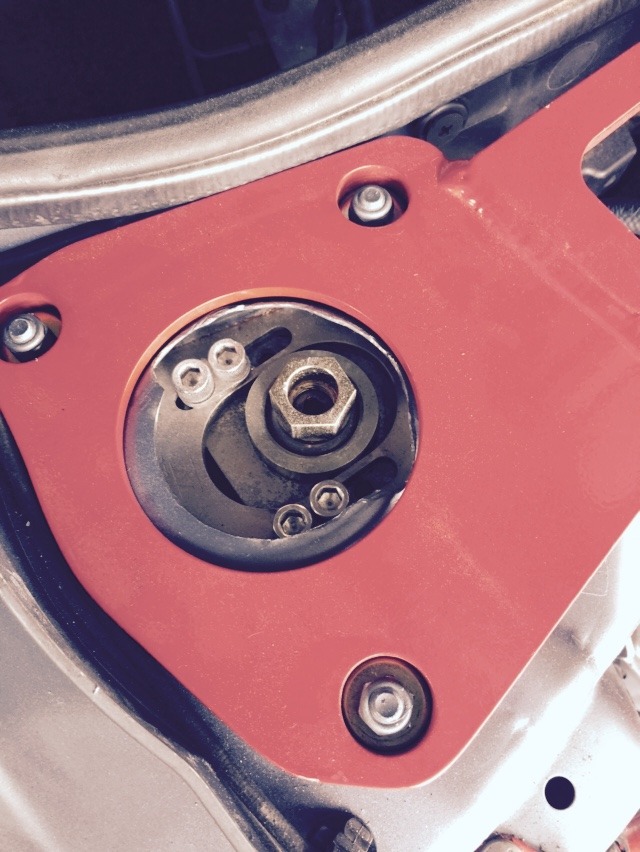 Also reinstalled my X-brace underneath.
Swapped over the LED puddle lights from my old doors.
And my pedal covers came in the mail. It's a pain drilling the brake and clutch pedals, but it's worth it. I hate the OEM spongy rubber covers. Love the bite these will have when shoes are damp.

I'll get an early start tomorrow, pickup my new sensor, install it, and test. If all is good, I'll button it back up (again) and start doing drive cycles to prep for emissions inspection.