Well, this happened.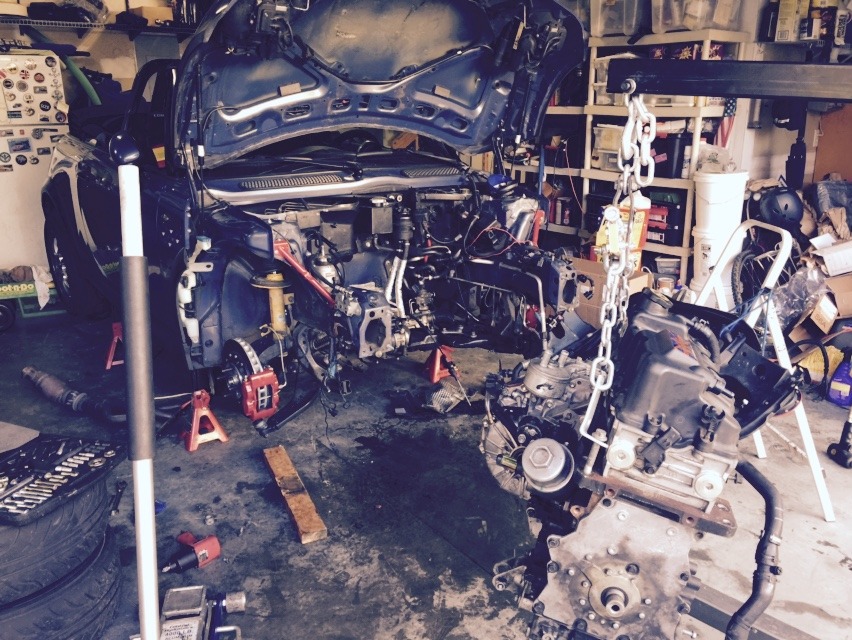 Getting proficient at something I never really wanted to be proficient in. Oh well.
Took about half as much time to pull the engine as it did the first time.
Tomorrow, work on the engines, and strip the engine bay for painting.
Somebody said I needed a "short shifter"
So I installed one.