Removed the rest of the beltline blackout, fixed the broken clips on the windshield cowl beltline, and swapped in non-blacked-out taillights. For a more GP OEM look.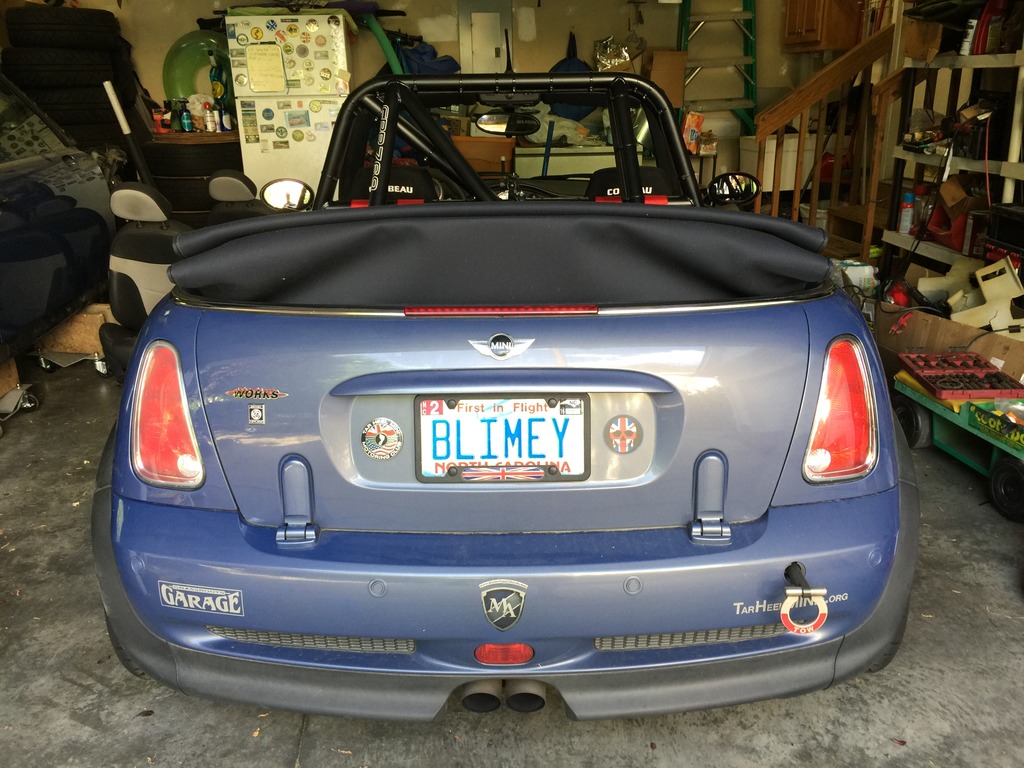 Also verified that I CAN actually lift the car using the OEM jack and OEM jack points, with the GP skirts.

And verified that my donut spare will work over the rear JCW brakes, by adding 15mm of spacers. Which is fine because I have long studs.

So now I know the jack and spare I carry around aren't useless. 
I also received a matching set of black nomex harness pads for the passenger side, so any ride-alongs won't be h8tn on the 3″ harness (not t-shirt friendly without the pads).
Installed GP boot handle, removed some extra badges and stickers. Much cleaner.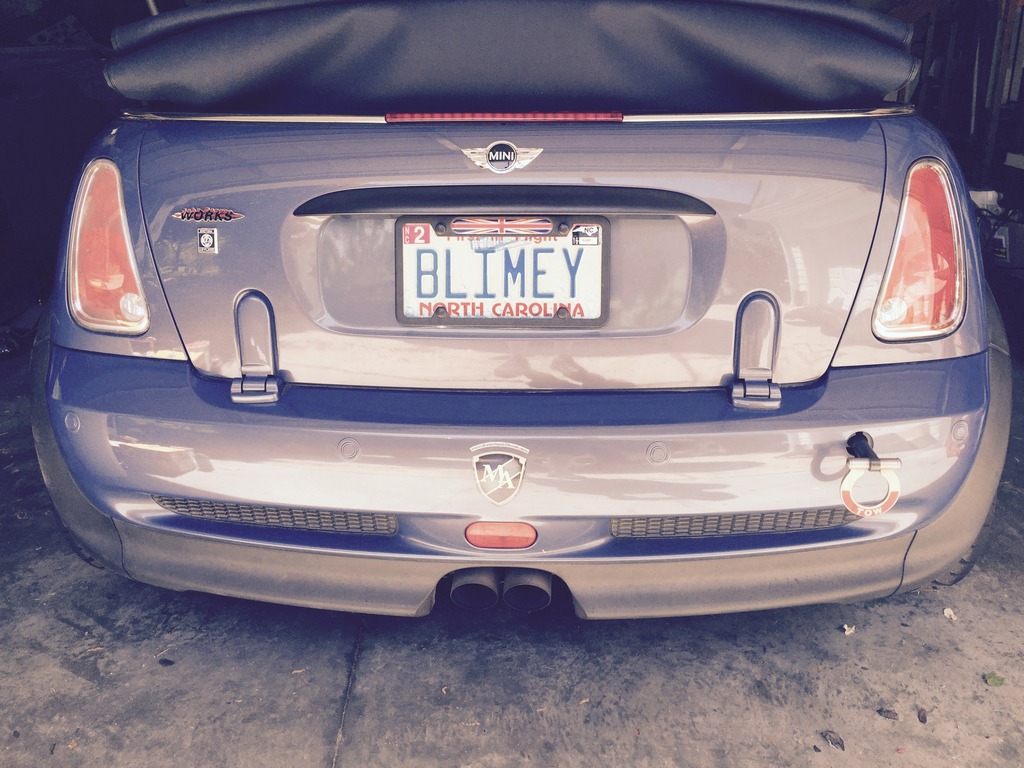 This is getting close to the final look of the tail, except for color, lower bumper inserts, and GP/CooperS badges. And new license plate.
And in this light, the color even looks close. 
That license frame is the ONLY Union Jack left on the car. Perhaps we should rename this "The DeUnionJackification Thread" 

Reinstalled ValentineOne.
Added Cherohala and Six Gap stickers from last year to my rear window sticker collection.
Took three extra scan tools / cables out of the door pockets. 


Found my pack with radio gear and put it in the car.