Yeah, I've pulled the engine a time or two. But I've been pretty careful with the header since the last time it was broken…
More GPness arrived today…
Uprated fuel pump, because I will be using more of it.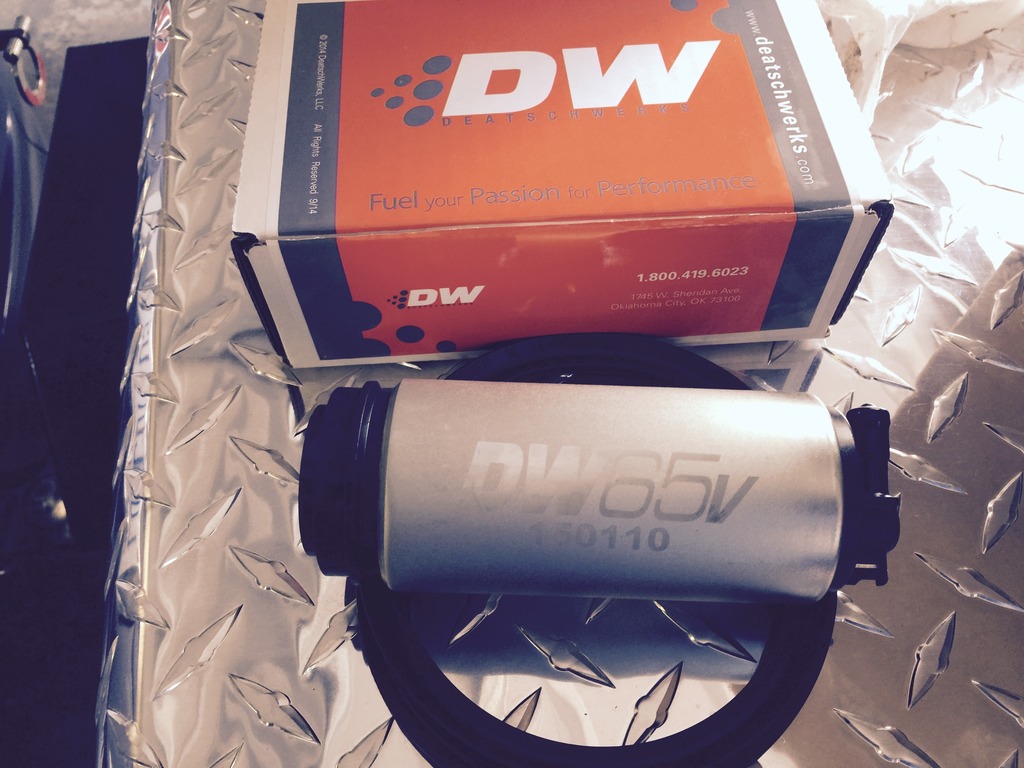 Howerton meth system with custom 3gal fuel cell and AN lines. Will be a week or two before I get it plumbed.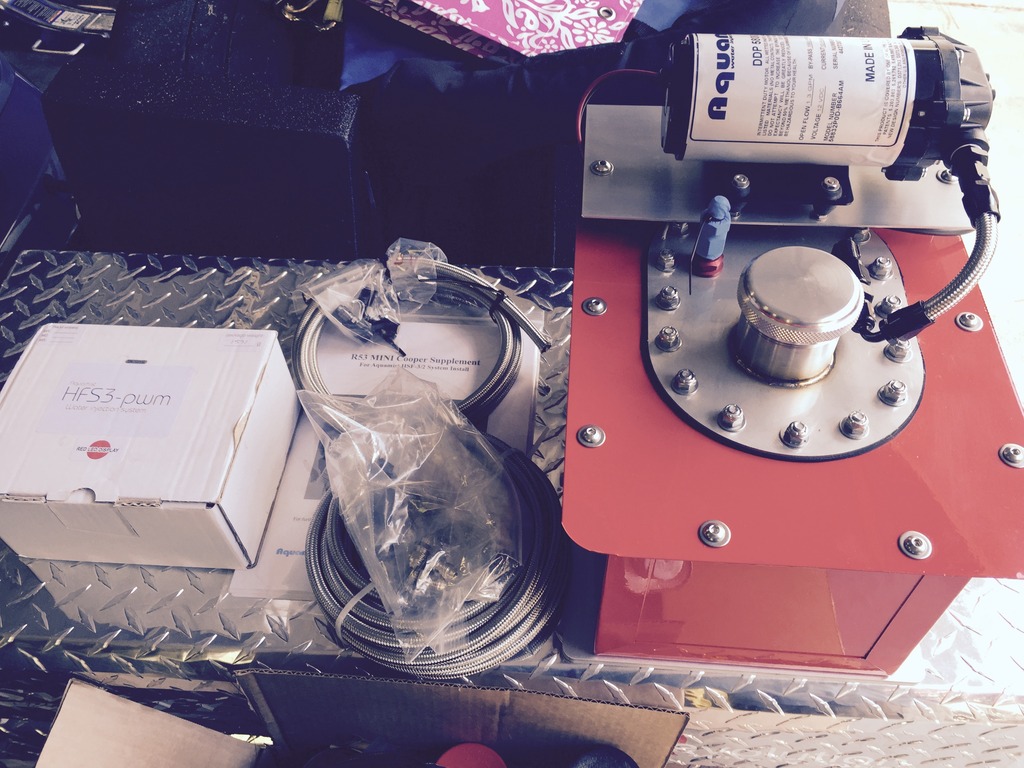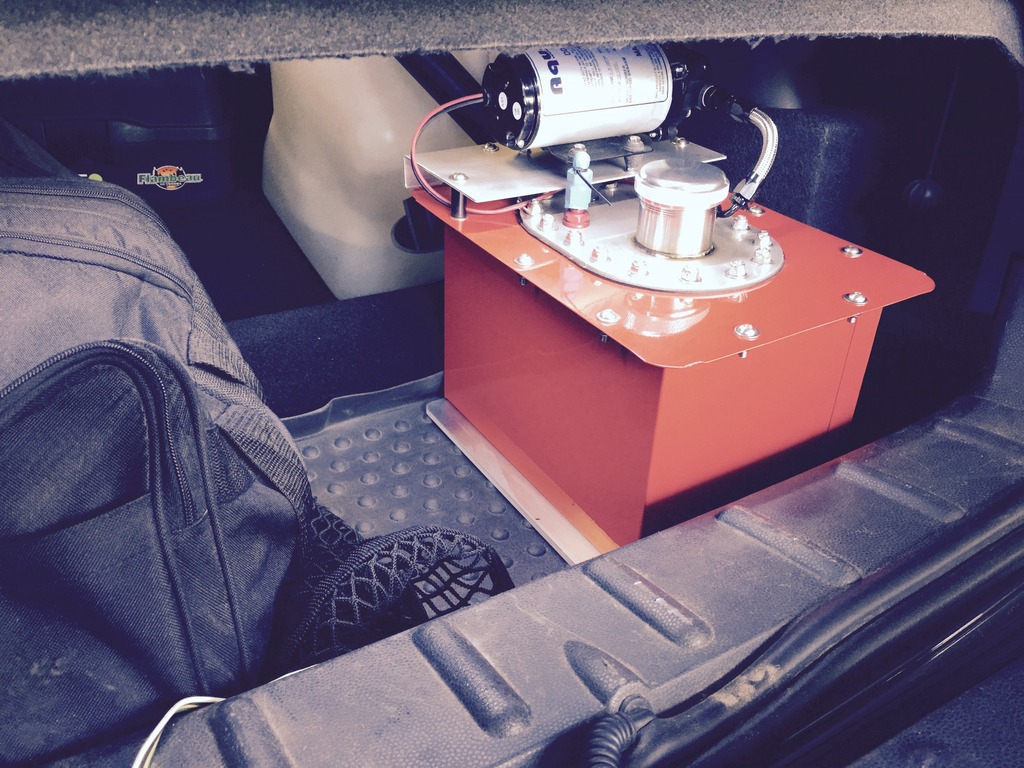 Installed the meth gauge and my Zeitronics AFR/Boost/EGT gauge in Craven pods. They don't do anything yet, but they look pretty.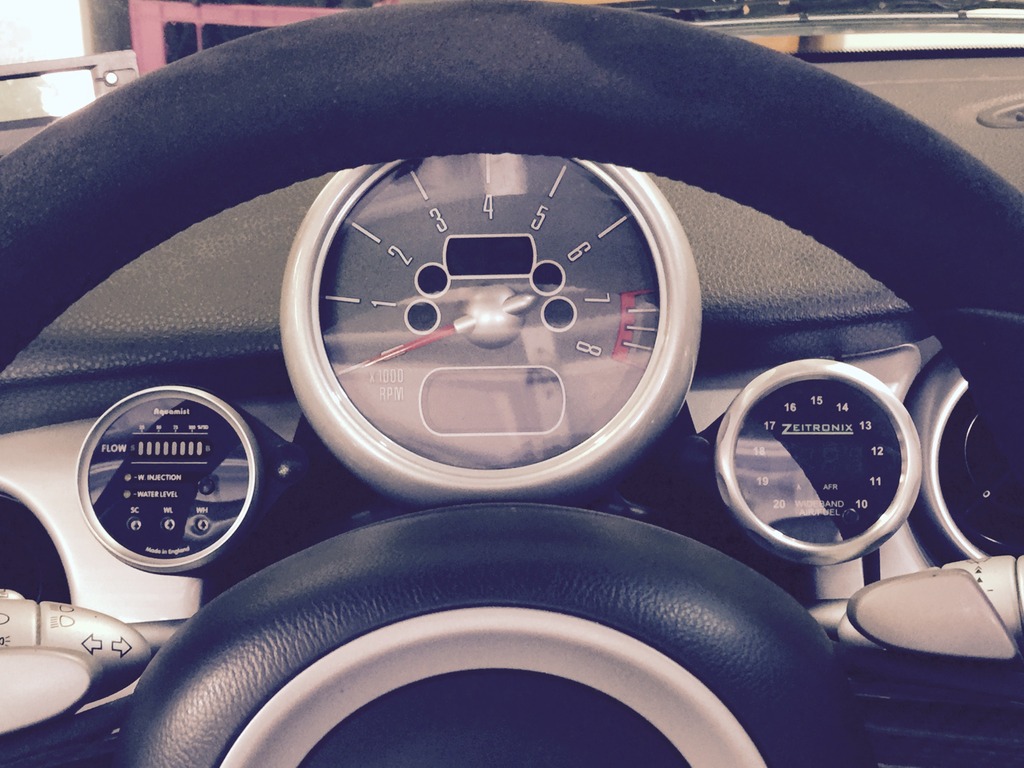 And my "spare" set of NT01's arrived.