What a GREAT drive – long, but great. The Tar Heel MINI Motoring Club (THMMC) did our annual run to Mabry Mill, on the Blue Ridge Parkway. We had a small group leave from the Raleigh/Durham area, meet up with a larger group in Winston-Salem, and continue up to the Mill – almost a 12 hour day of driving, hanging out and picnic-ing. Thanks to Twister for leading a great run!
It was great fun running with about 25 MINIs through some small towns in NC and VA – folks on the roadside were actually taking pictures with their camera phones as we went by – I guess they don't get much excitement in some of those places…Â  then again, you don't see this show up at your gas station every day…

We found an empty lot where we could line up at the Mill:
The kids had a great time at the Mill – watching them make apple butter (yum) and seeing touring the old mill. And, of course, the gift shop…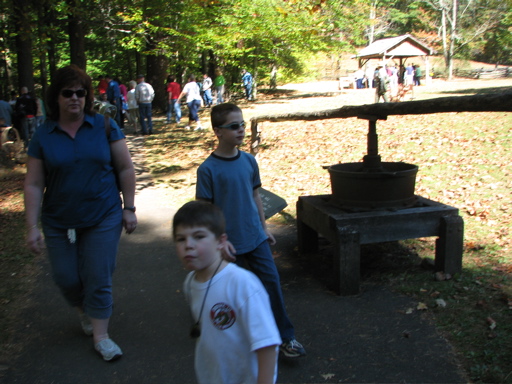 Then we had a fantastic picnic under the blue sky at Rocky Knob – again, we got lucky and found room to park all the MINIs and spread out.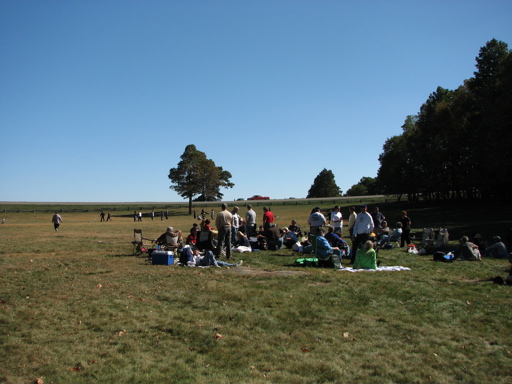 Van entertained us with his super-cool traveling electric guitar rig.
Great drive – beautiful day – highly recommended for anyone who can make it next year!