So some expert who shall remain nameless (Colin) said "Why would you put all the stuff on it first. What a pain that would be going back in."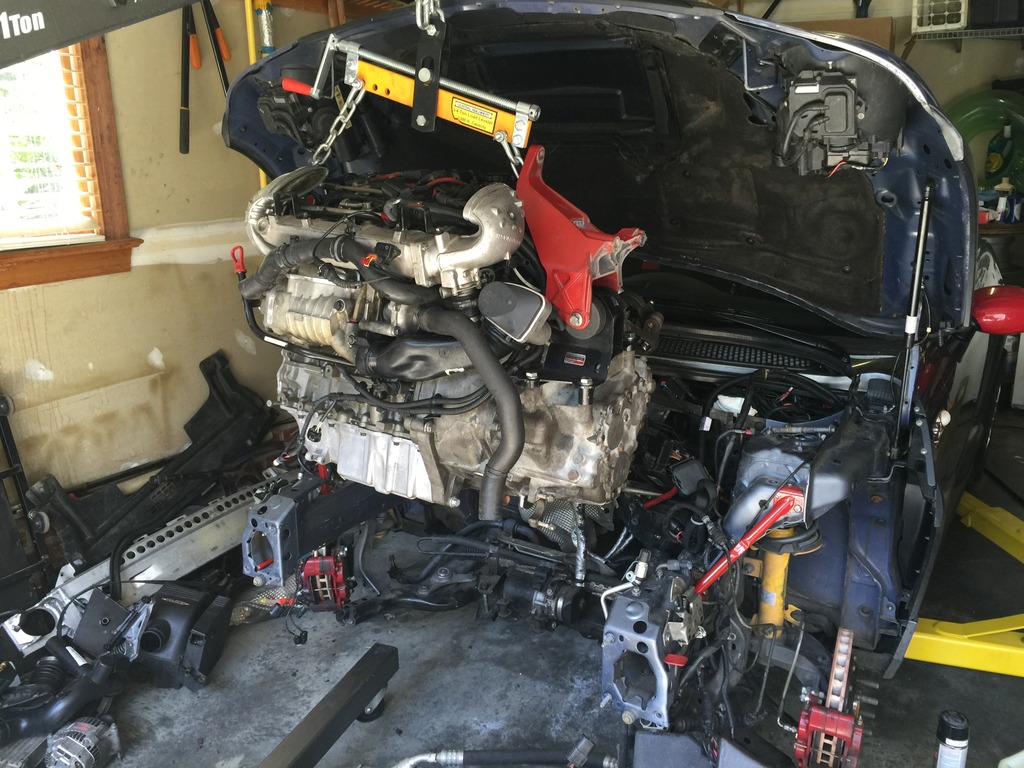 It took me 10 MINUTES to hang the engine, with all the stuff on it, solo. SRSLY.

It was an experiment, really. I've always done it the "conventional" way, taking lots of stuff off first to take it out, and putting all that stuff (intake, supercharger, throttle body, etc) back on after the engine was in place. But I really didn't think it would be an issue hanging the engine with it on there. And it wasn't, I just had to use a different hanging point to balance it.
Also installed the 1 billion horsepower RMW axles.


Had to fight the passenger side axle bracket snap ring for about an hour. Geesh. But it's done.
Have I mentioned lately how much I love having a lift?