So I think everything is off the GP that I need right now.
Got the garage cleaned up and shoved the GP carcass into the back corner, to make room for the cabrio. Got all my parts organized. Everything that I need is either on the engine, or in a big box. Everything that can wait til later got shoved in or on the carcass before I rolled it out of the way.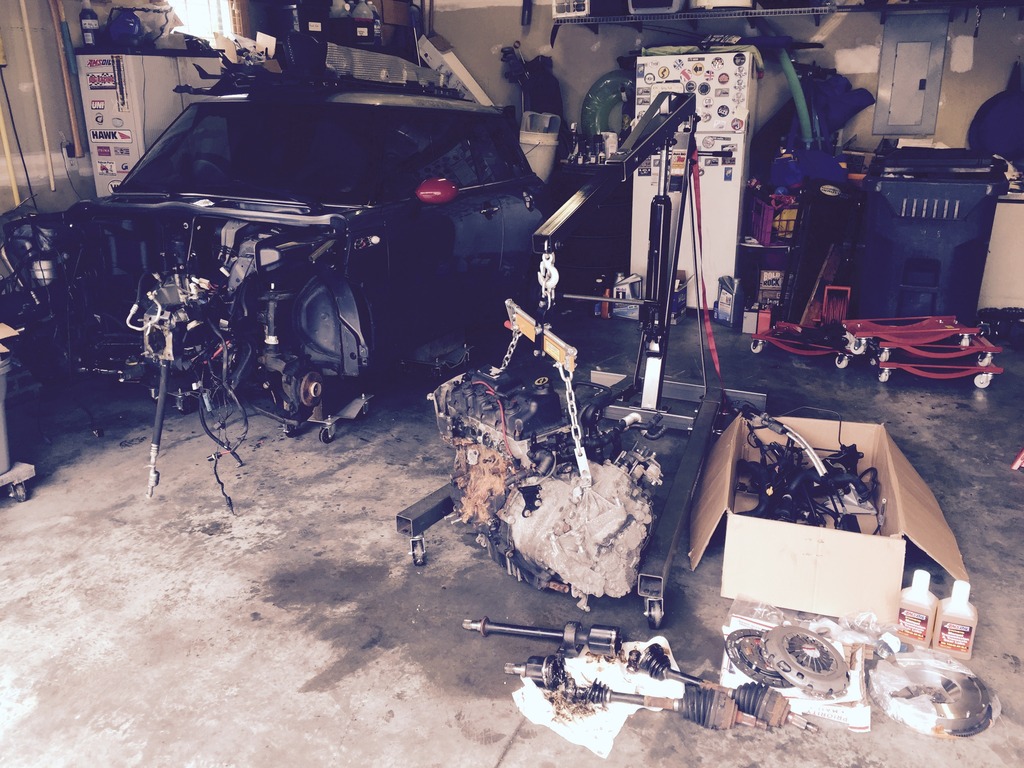 All the donor parts, and some new parts. The rest of the new parts are coming in the next several days.
I thought I was going to rebuild these axles, but just discovered that one of the tripod bearing assemblies is toast. Ordered a pair of remanufactured axles instead, will return the boot kits I bought for this set.