More progress. Apparently, when you do something a lot, you get better at it. I'm getting good at pulling MINI engines.
Engine disconnected, key parts removed, ready to pull…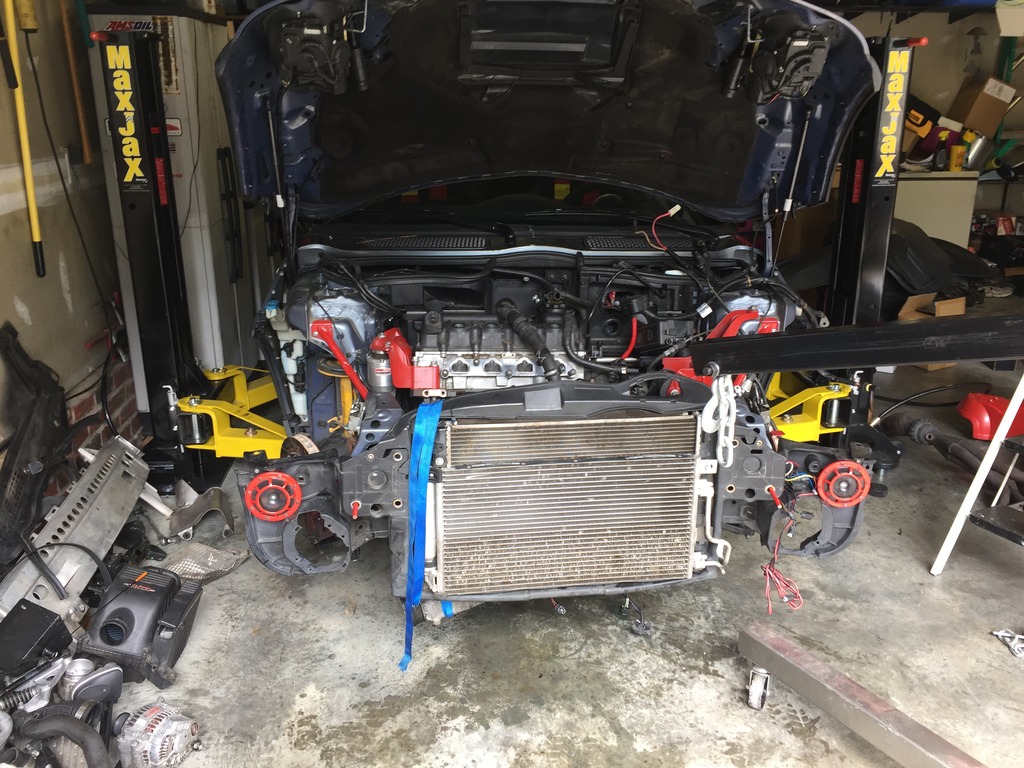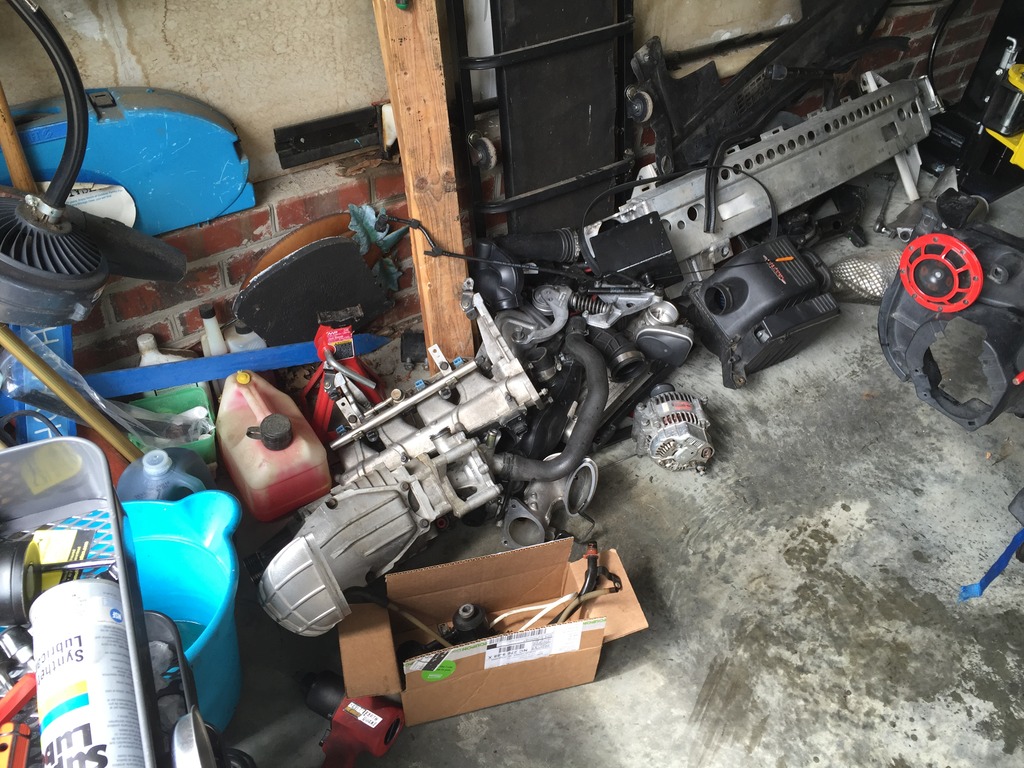 Hook up the crane and lift…

Bay is ready for some stroking'…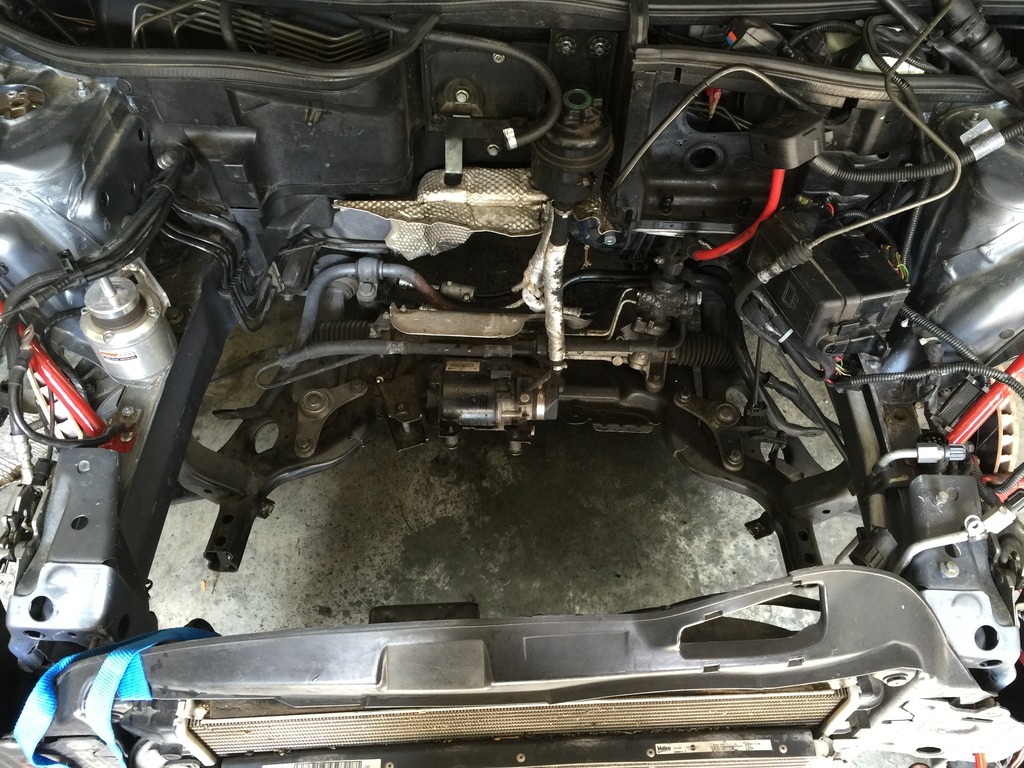 Old and new together… ready for the parts swap….

Supplies…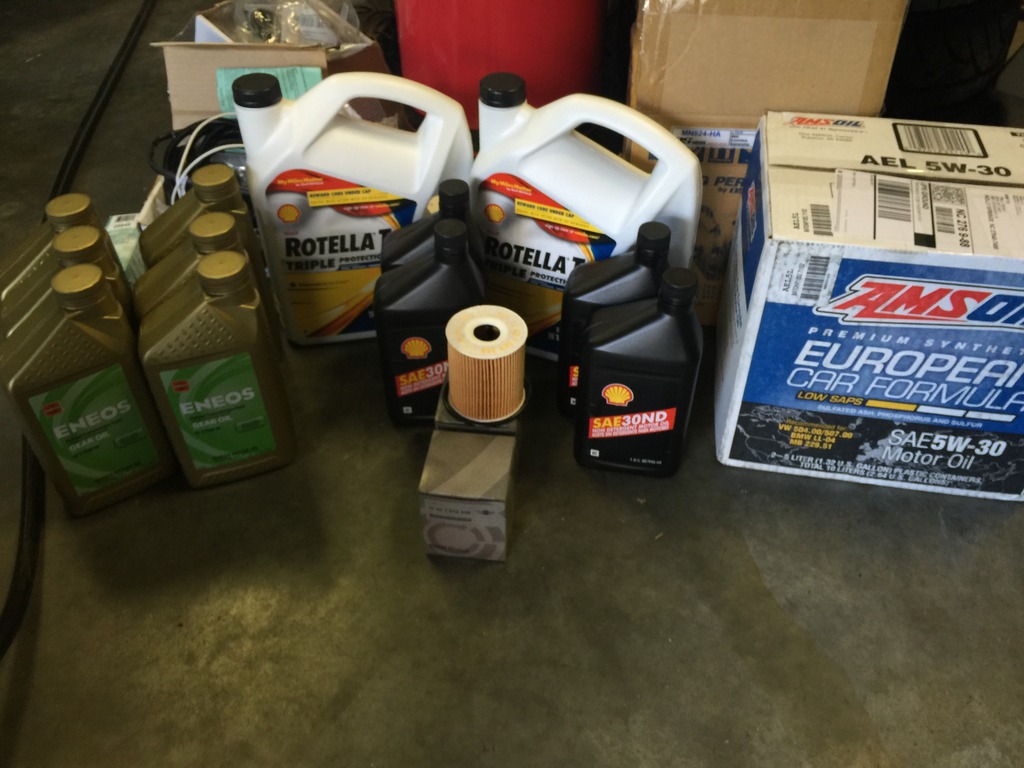 Yes, I'm going to run lawn mower oil and diesel truck oil in my uber expensive built engine. For a short while.