Long weekend, I probably put in close to 20 hours on the car. Made much progress.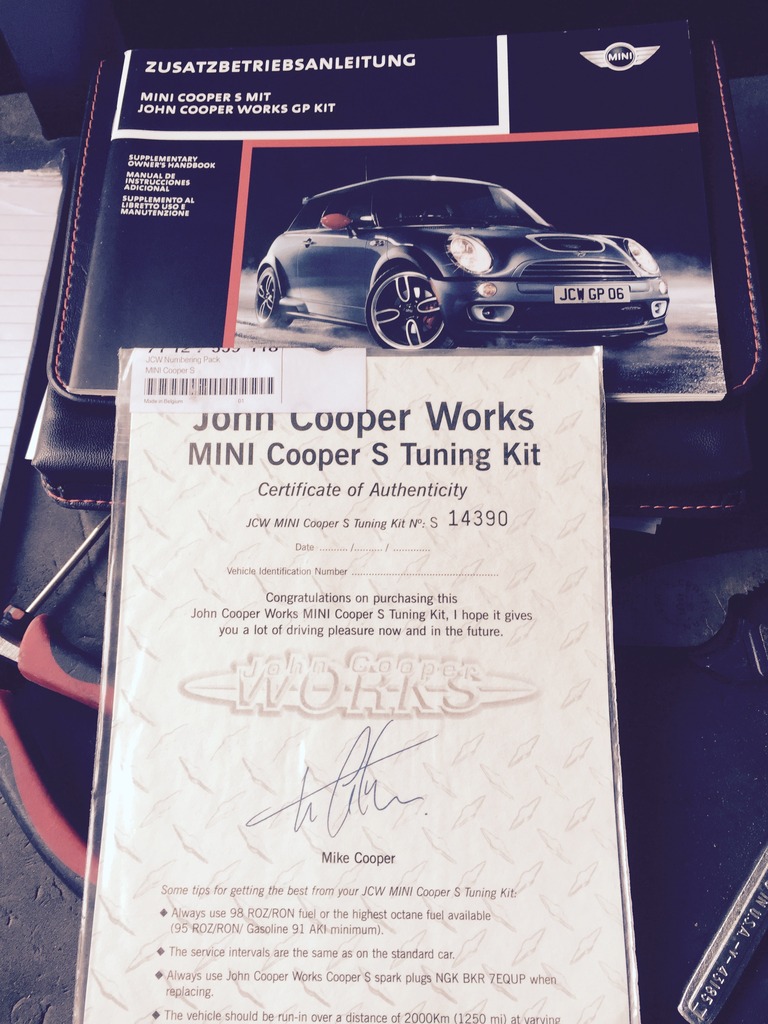 The GP is pretty much everything I hoped for. Even had the docs in the glovebox!
On the outside, everything from the front wheels to the rear wheels is in nearly perfect condition. Skirts and underbody panels are intact. I can reuse all of the front bumper parts except the painted cover. Wing spoiler looks perfect. Wheels look perfect. Actually had a new Milltek exhaust on it, bent just a little, but should be easily fixable (and is already sold!).
Interior is dirty (from the Venti Starbucks that exploded on impact – yech), but in good condition. Luckily someone figured out how to get the windows closed. Drivers seat is broken and both seats are worn a bit (hey, it's a 76k mile car). I'll see if I can repair the driver's seat. Everything I need from the interior should be fine (dash, doors, carpet, pedals, shifter, etc.). Rear interior looks almost perfect, it will make someone's car very GP-like. Headliner looks good also.
I pulled the skirts and underbody panels. They're not perfect (76k miles…) but they're really good, and totally usable as-is. Much better than they look here – just very dirty.
Most things on the front of the engine were pretty crushed, as expected. Casualties included:
Radiator
AC Condensor
Alternator
Intake Manifold
SC Intake duct
Snorkel
JCW Airbox (sadly – cracked)
Transmission mount
Lower engine mount
Bumper cover
Alloy Bumper
Fan assembly
Valve Cover
Coil
Intercooler cover
That's a lot, but only a few things in there I didn't expect (airbox, intake manifold, coil, valve cover, alternator), and none that are critical to my project.
Broken valve cover was a bit of a bummer

But I was able to salvage the important part.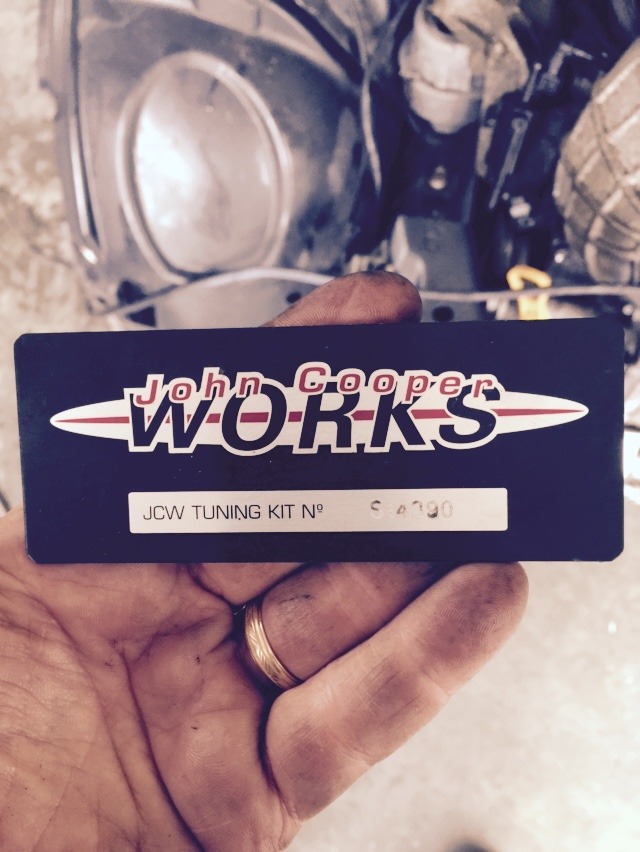 Surprised to see the intake manifold shattered, but no big deal. My other one is ported, anyway. This one is in the scrap pile (except for the IC brackets – kept those!). Finally got the injectors out. They were unbelievably stuck.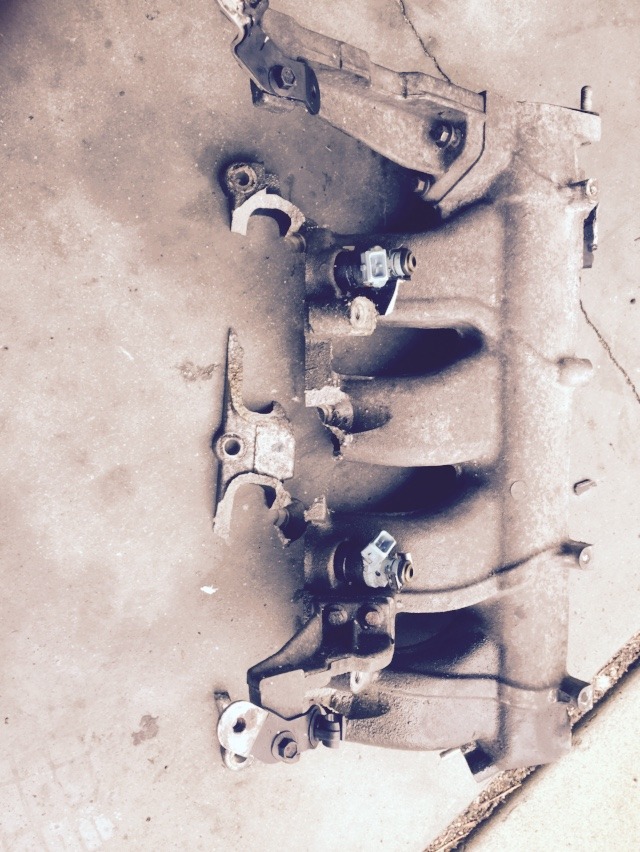 Took most of a day to do "exploratory surgery" and get the broken stuff off. Have almost filled a large rolling garbage bin so far. I've since moved the aluminum bumpers to the "scrap" pile – can make a few bucks off them. 

Charged the batteries overnight (yes, it has two little ones, straddling a "notches" battery box for a previous straight-thru exhaust), and this morning, LIFE!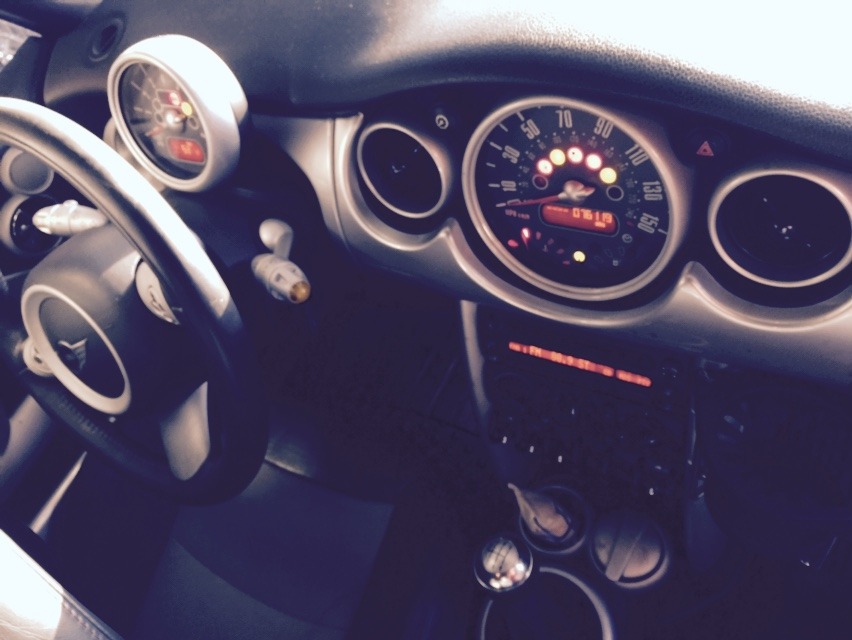 Enabled me to get the hatch open. Then I removed the catch so it wouldn't latch again. No, GP's don't have that little manual release handle. Trust me. If you can't open it electrically, you have to pull the interior trim under the hatch to access the latch directly.
Axles have seen better days, but I think I can recondition them. Ordered boot kids and dust shields. I'll strip, sandblast, paint and rebuild. Should be almost good as new.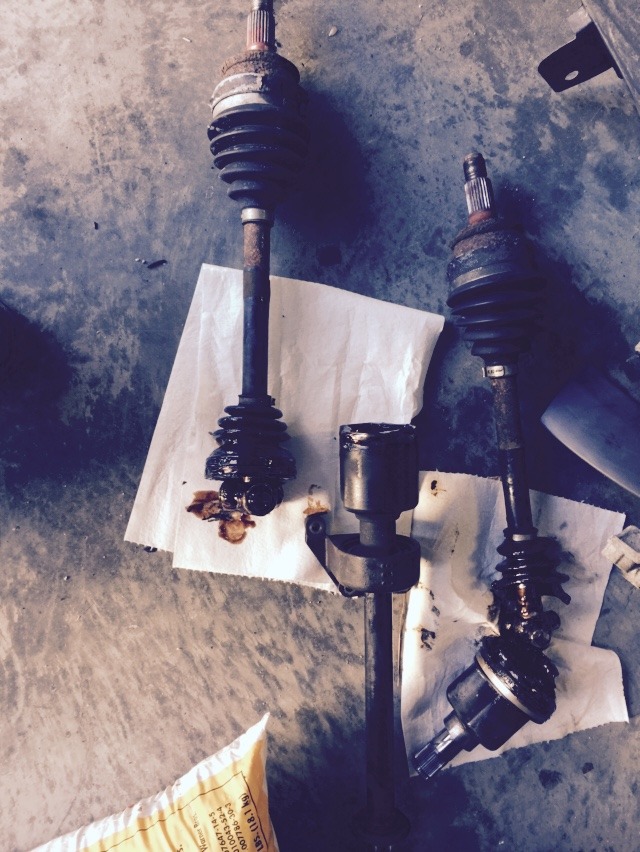 Finished removing engine. Easier after doing Blimey's previously.

Sadly, lots of rust and corrosion on the exterior mechanicals. This car has seen several winters in the snow belt, with all the salt and crap on the roads, and it shows. Lots of severely rusted nuts and bolts made some of the disassembly more of a chore than it needed to be.
Started pulling out the dash, removed the shifter and cables.

Only things I have left to do on this car before I can do the transplant, are remove pedals, clutch lines, key cylinder and other needed computer modules. Lots of prep work to do on the engine and axles next weekend before they're ready to implant in the roadster. Engine needs a lot of cleanup, and installation of several things over from Blimey's current engine to replace broken and inferior parts.
This looks like someone has a serious condition. But foreshadows things yet to come.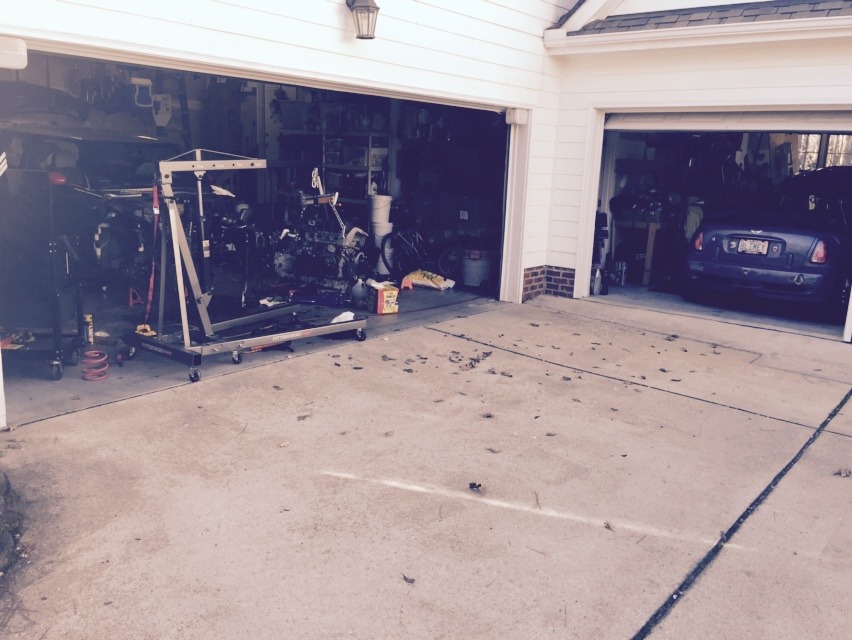 First sacred piece of GP0769 transplanted on a new chassis. There will be many more.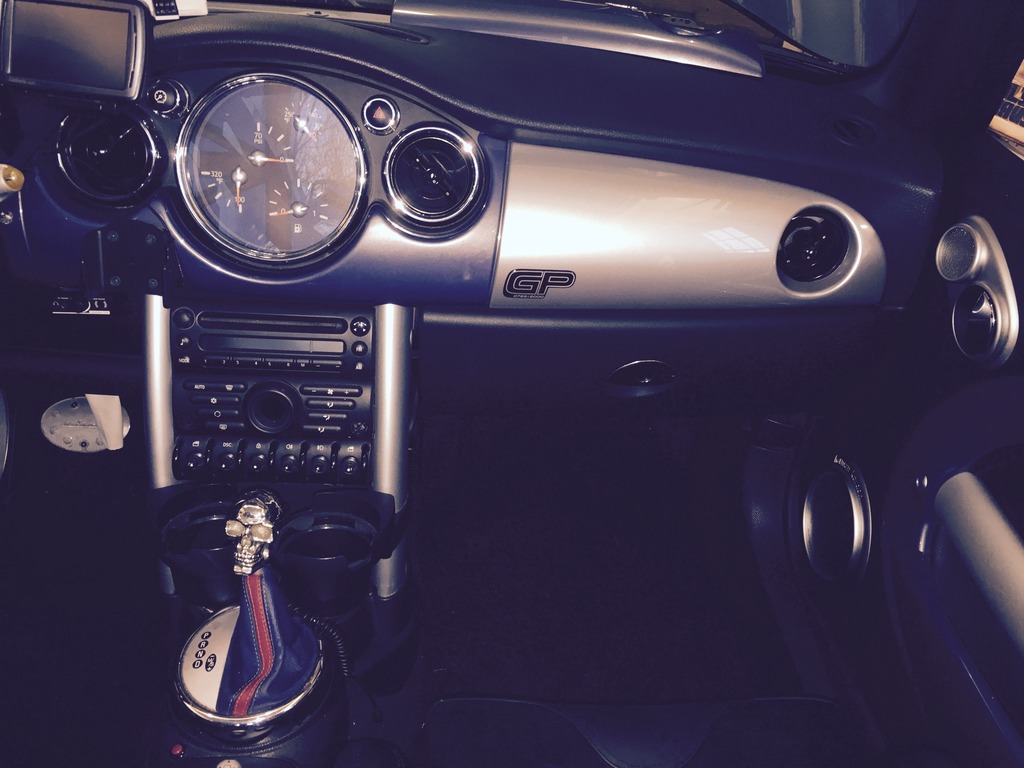 So far, so good. Fingers remain crossed.