The only part of the interior that looked "unfinished" was the area where the convertible top folds…

(I usually had the tops of the cut-off uprights covered with black tape, but had removed it before I took this photo.)
Of course, all this stuff is hidden behind the back seats… when you have them.
My plan had been to have all this enclosed by custom canvas work including a tonneau-type cover. But haven't gotten that done yet, and now that I'm loving how the rear of the interior looks (otherwise), I may never cover it up.
So I started thinking about different approaches to hide this. Decided to build a semi-rigid partition and cover it with the same Ozite carpet that I used in the rear seat area. This is all temporary for now – I'll pull it out later to get the crossbar welded properly. For the time being, I taped the crossbar in place with racer's tape, then used that as the top of the frame for the partition. I stiffened it with a piece of corrugated plastic sign board, attached the sides to the OEM rollbar uprights, and the bottom to the convertible top storage shelf.
The result actually looks pretty good. Not perfect, I don't like the way the carpet folds around the ends… but it's good enough for now.

Oh, and last night I tried Dave.O's secret sauce on the trim.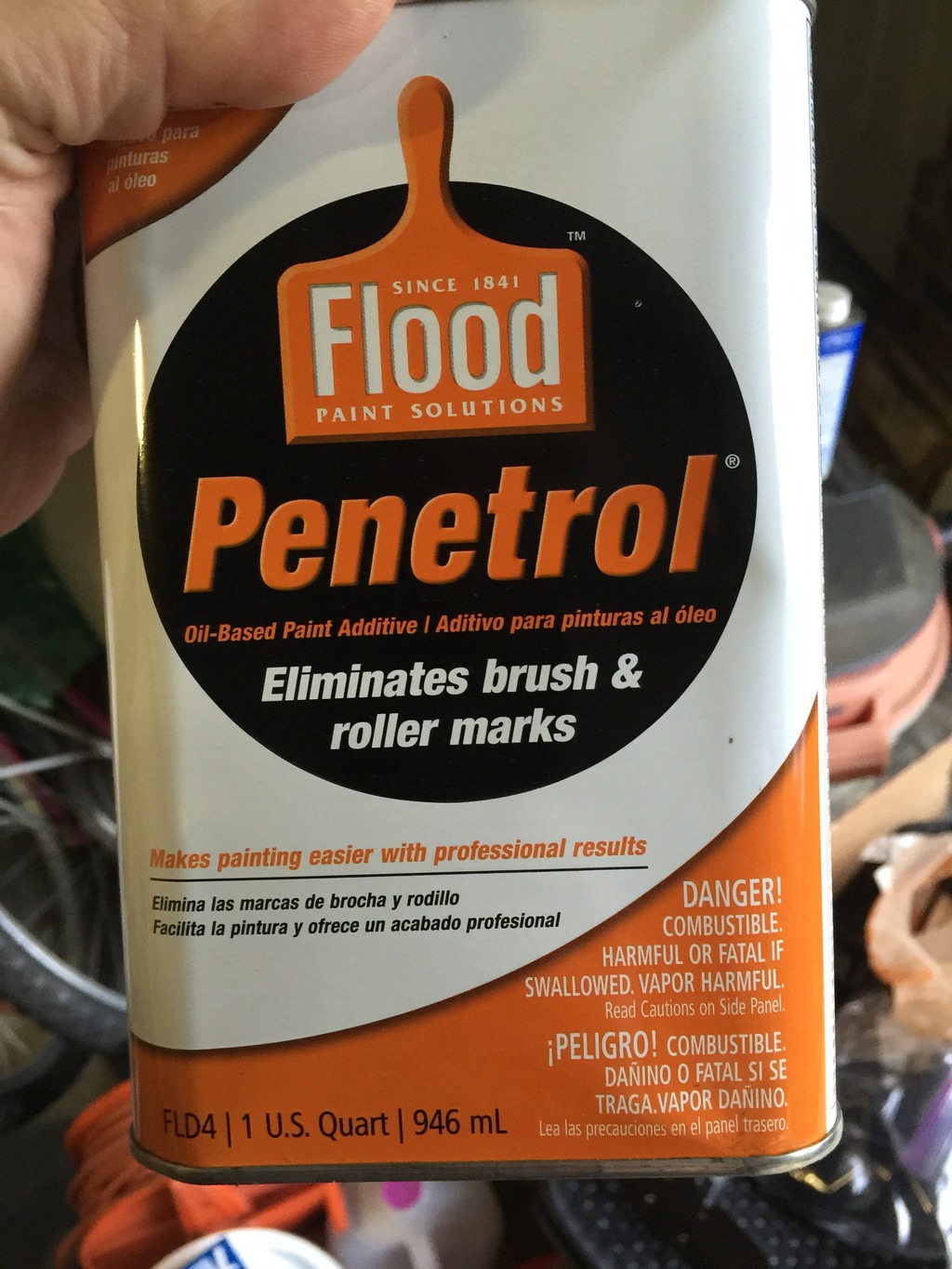 Blimey's trim had been pretty well-cared-for. But the black trim on the GP skirts was in terrible condition. All gray and streaked from polishing or wax.
I cleaned everything with acetone, let it dry, then applied the Penetrol sparingly with a sponge brush, just enough to wet the trim. After each section, while still wet, I rubbed off all the excess I could with Rags-in-a-Box towels, and made sure I got any Penetrol off adjacent paint.
The results were amazing…

The trim looked so good, I decided to test the Penetrol on one of my old rubber floor mats. Same process… and these looked much better. So I did it to the pair of better S mats that came in the GP. Hard to tell in this photo, but in person, they look almost new again.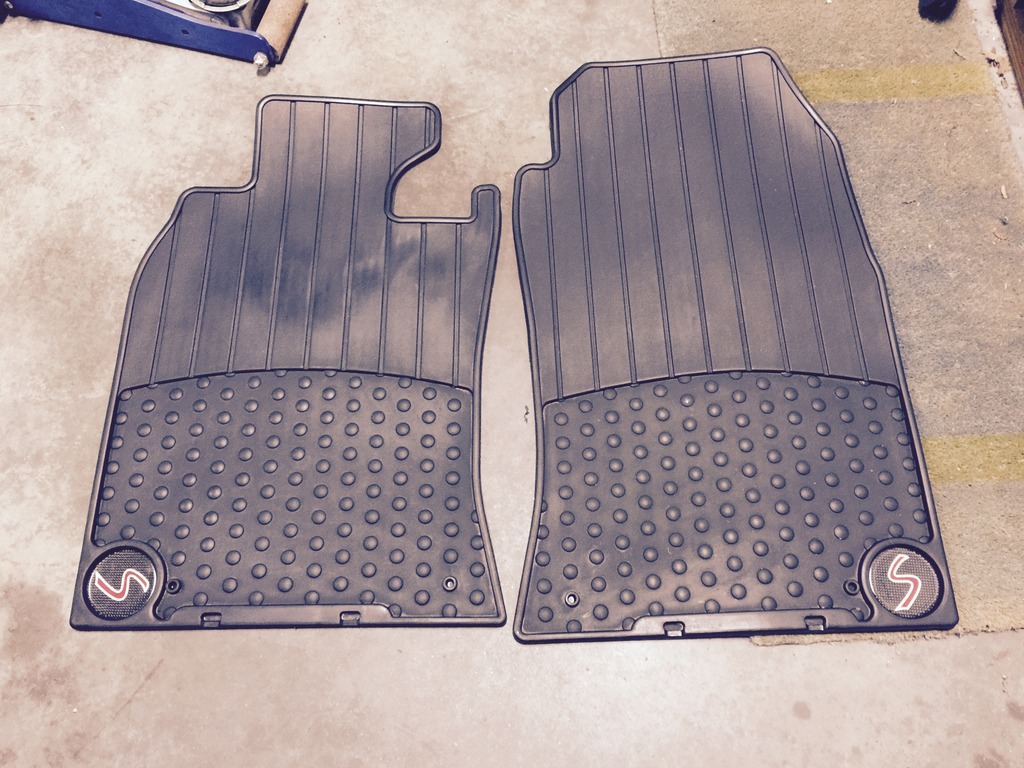 Oh yeah, and Methanol is my co-pilot.

Last pre-Dragon mod…
One of these is more "appropriate" than the other…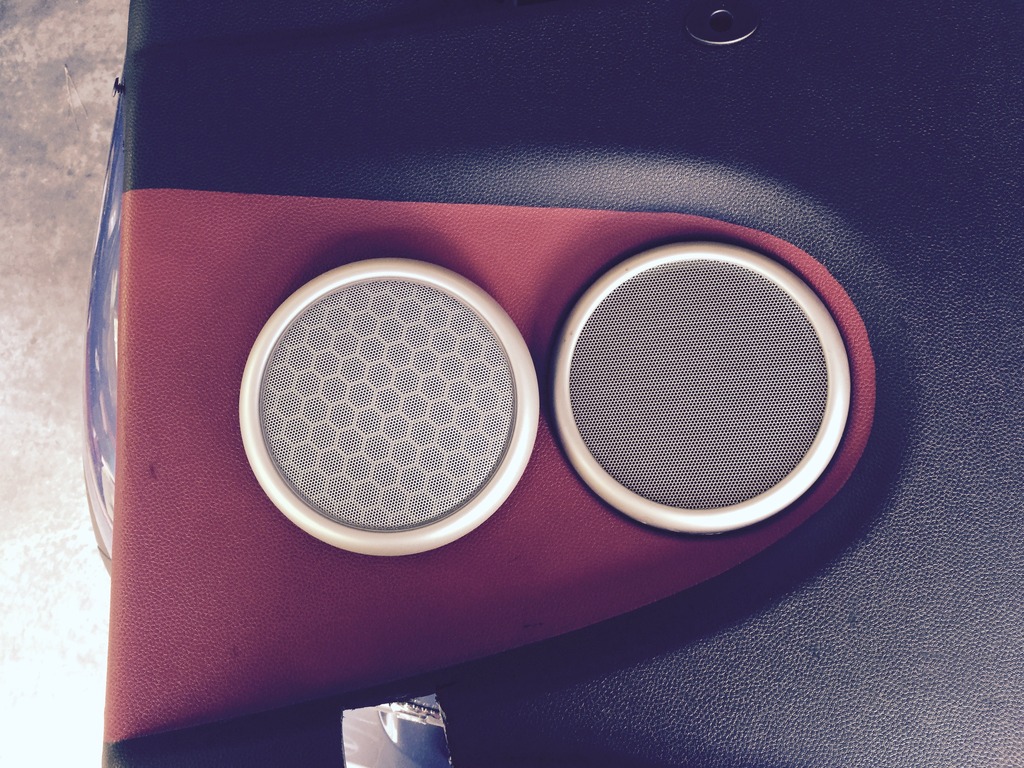 If a GP Roadster is going to have rear speakers, they need to match the front speakers. And I prefer the way the non-HK grilles look, anyway.
Done.