Lots of progress today!
Started with this:

Took a detour for a few hours, to pull the A-panels and cowls off both cars.
Then, after a few hours, got back to this: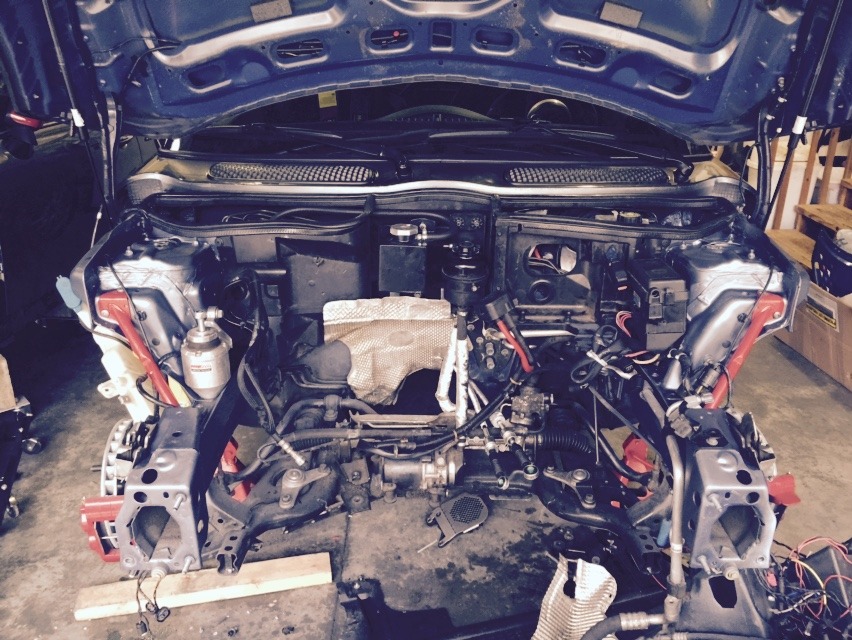 Engine bay reassembled, heat shields and exhaust reinstalled, GP cowl fitted.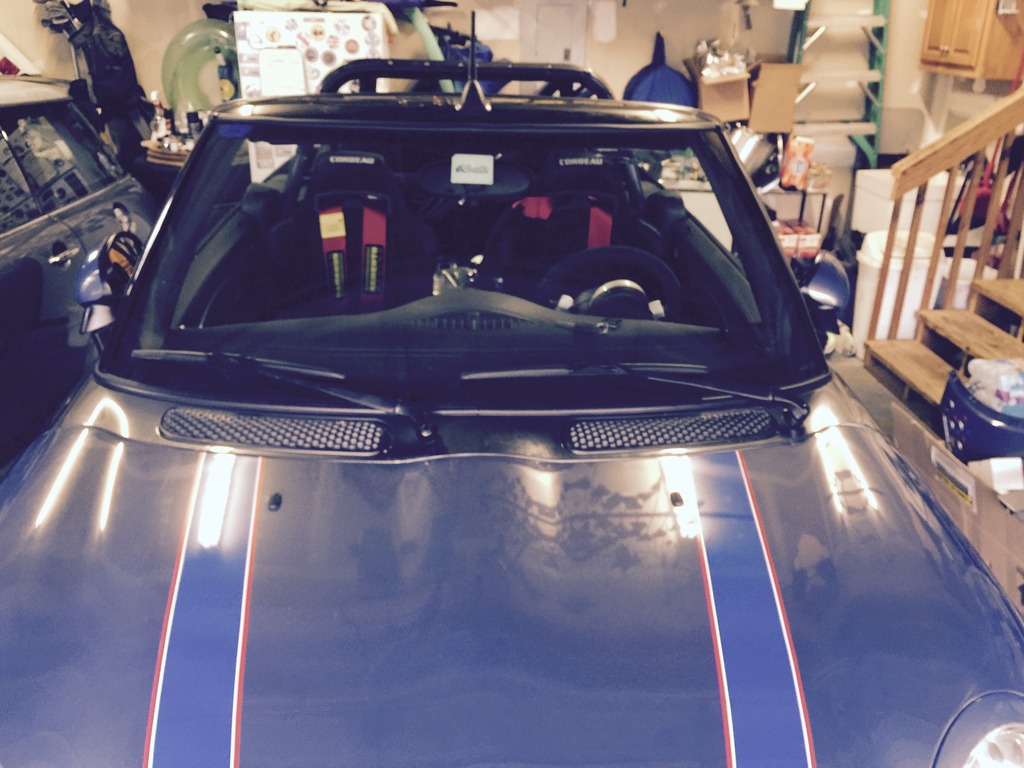 Driver's side of my cowl got banged up in the tire wall incident. The paint on this one needs refreshing, but it's dent-free. And GP-colored!
For those of you who haven't swapped the cowl on a MINI… it's a biotch.
Clutch arrived. Guaranteed to fail, or your money back! But I don't expect it to be a long-term solution, and this isn't a daily driver anymore, so it won't see a lot of miles. And, who knows… maybe they've figured out how to make them more reliable, after all the failures a few years back. We'll see.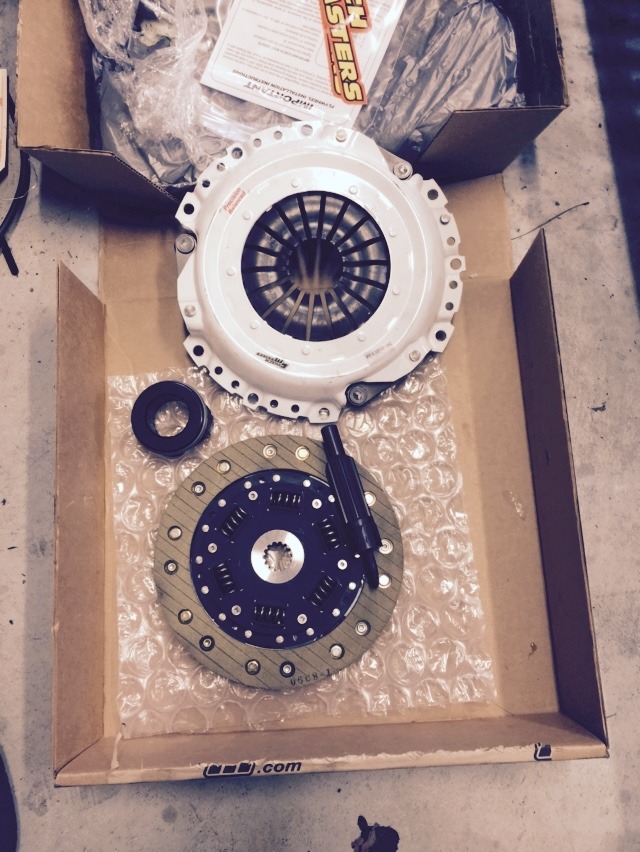 Installed clutch, fitted transmission to engine, and started installing other stuff (rear coolant lines, starter). Drained the rest of the fluids. Ready to install back in the car tomorrow!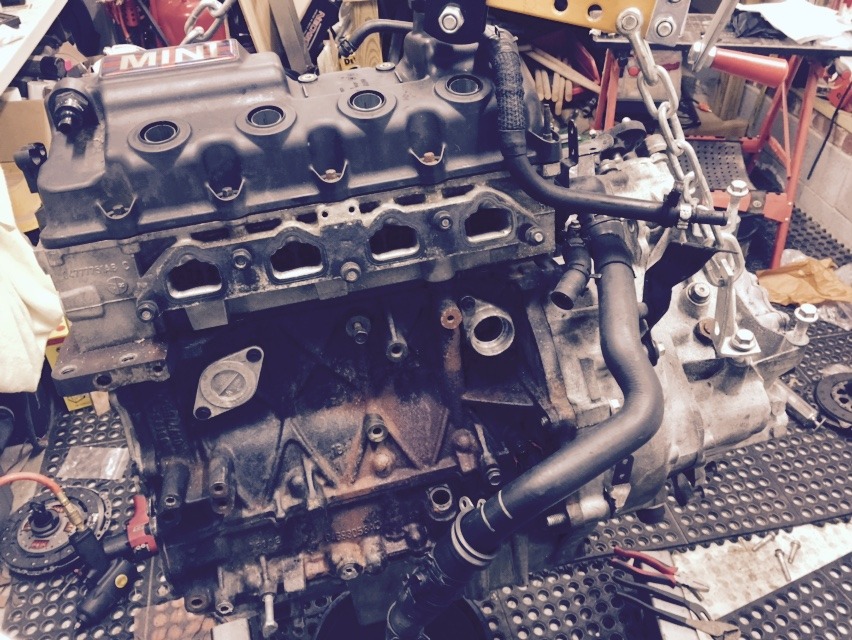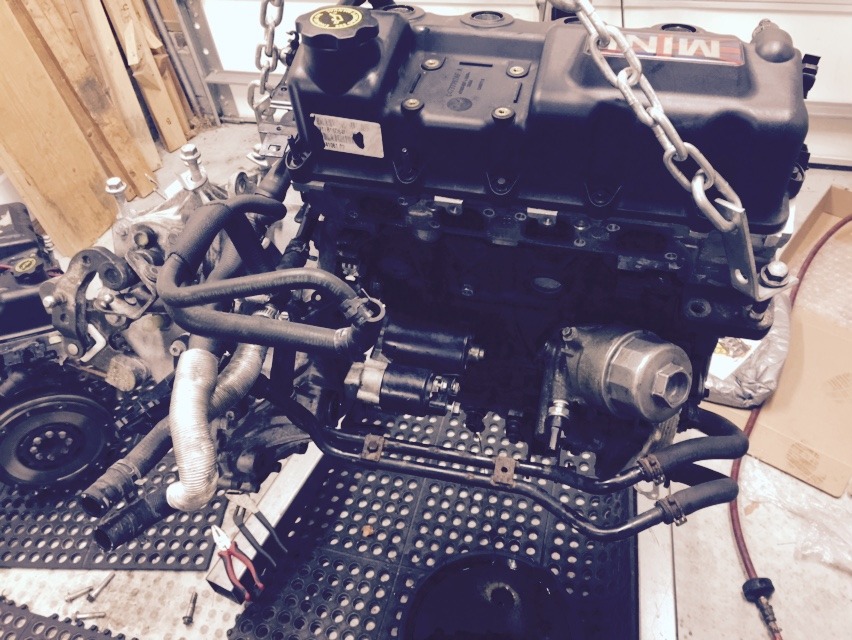 My buddy Wellzy is driving down from Ohio tonight, to help me get it buttoned up over the next couple of days. I may be driving on Saturday!