About a year ago, I installed a set of Hella 2500 driving lights, in another of many shameless mimics of ImagoX (Matt Cook). It's almost reached the point of me stalking him, frankly. It's a little creepy. I can't wait to see him at MOTD. Oh… maybe I shouldn't have said that.
Anyhoo, the Hellas were an inexpensive addition that served the intended purpose – they helped light up the road for Midnight on the Dragon.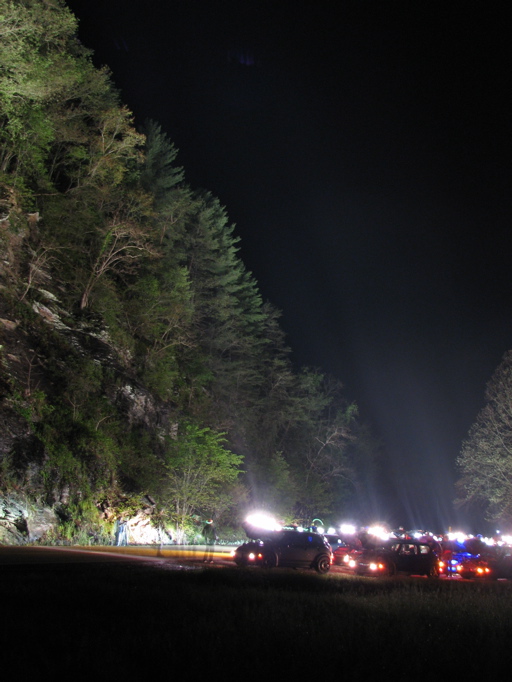 By the way, that's ImagoX in the car with the blue lights. He's my hero.
Oh, where were we? The Hella 2500s have kind of a "floodlight" pattern – they're good for lighting up the shoulders of the road ahead on my frequent late night attempts to kill deer with my car.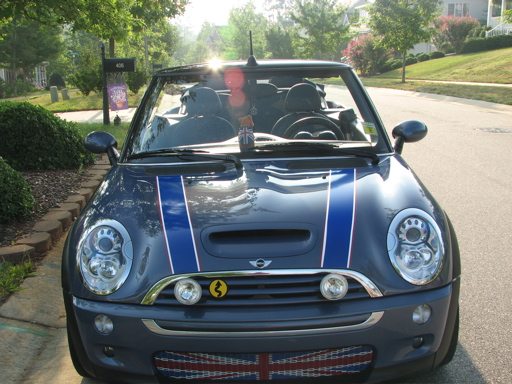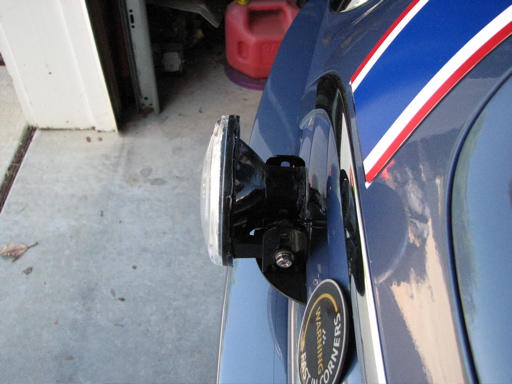 Over the course of the year, I did various modifications to these lights to make them look better and keep out water, and probably drove about 20,000 miles with them on the car. Lately, the paint started peeling off them, and, frankly, they were showing their age in general.
I had been thinking for a while about upgrading to some higher-powered, better-focused, higher-quality driving lights. But I really liked the size of the Hellas about 4″ in diameter, much smaller than may of the better aftermarket lights. I like the size and look of the OEM driving lights (which are 5″), but don't like the price nor the way they are wired to come on with the high-beams only. I have mine wired to selectively switch between "off", "on with high beams", or "on no matter what". I like having that much control.
I finally settled on the PIAA 540 driving lights. They're 5″ in diameter, like the OEM lights. OutMotoring sells them as a vehicle-specific set with wiring harness and brackets for the MINI. But I already have the brackets from my Hellas, and planned to use my existing wiring, so I went looking for a good deal on just a pair of lights. I found a set from an Amazon merchant in an open, damaged box, but the lights were new and fine – and about $100 less than usual!
Did a little cutting and soldering to make them work with my existing wiring harness, and cut down the mounting bolts by about 1/2″, and VOILA!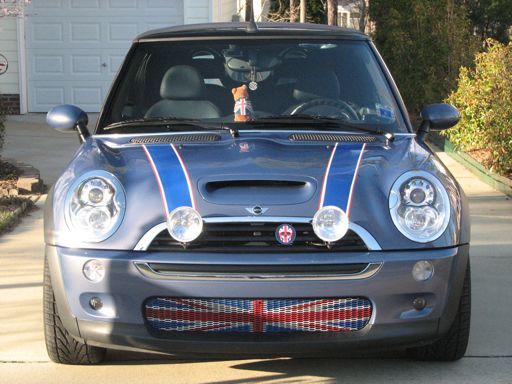 I love the way these look with the blacked-out grille. A big improvement in the front view of the car, I think. I also like that these are not very deep, and mount close to the grille, so they work well from the side view, also.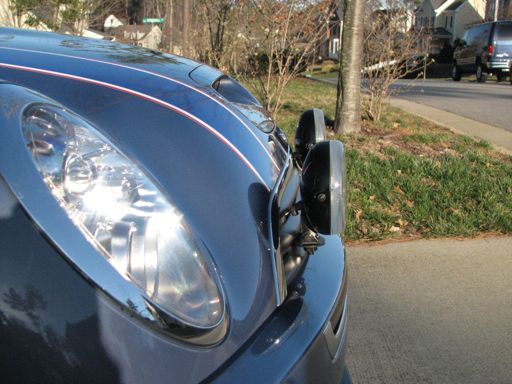 While they're not huge lights, they work VERY well. Combined with my Xenons and my 65w high-beams, they light up the road LIKE DAY for over a quarter mile on dark roads at night. And they can nearly melt Chevy Cavaliers in my path. It's fantastic.
Update: After Ian Cull's smackdown in the comments, I decided he was right… and my wife agreed… the 540's were a little too big… then I happened upon a club-mate with PIAA 510's… which were too small for where he had them mounted on his car… so we swapped… the 510's are just like the 540's, but about an inch smaller in diameter.