I've hated my shift and handbrake boots since the day I got Blimey. The cheap, thin, gray vinyl just didn't go with the rest of the car, and looked and felt like it belonged in a MUCH less fine automobile… That's being kind – NO car should use material that cheap-feeling…
After long term thinking and looking, and thinking some more, I finally bit the bullet and ordered a pair of custom Redline boots – and they ROCK.
I chose medium blue leather, with a red stripe and white stitching.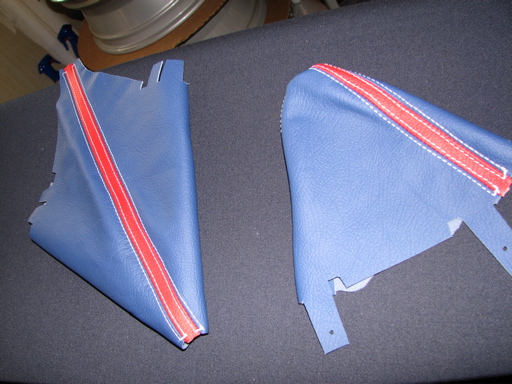 The quality of these things is fantastic. They were made to my specifications and shipped like 2 days after I placed my order – and arrived via priority mail from POLAND less than a week later. You remove your existing boots and use the mounting trim pieces from the OEM boots. I had to enlarge the holes in the leather a little – but the entire install took less than an hour.
This brings the Union Jack color motif of my stripes, grille, sills, rear headrests, etc. INSIDE the car – and I think it looks great. Subtle, but much better IMHO. The colors in the "installed" photos are much more "true to life" – all these blues start to look a little funny with the flash…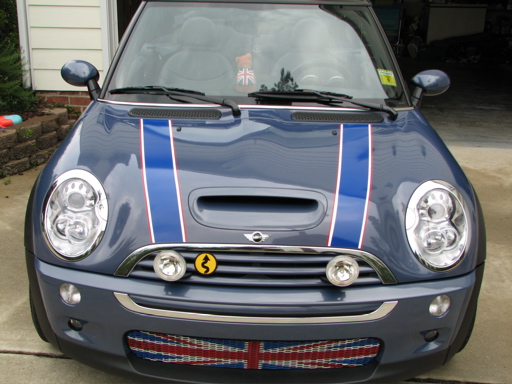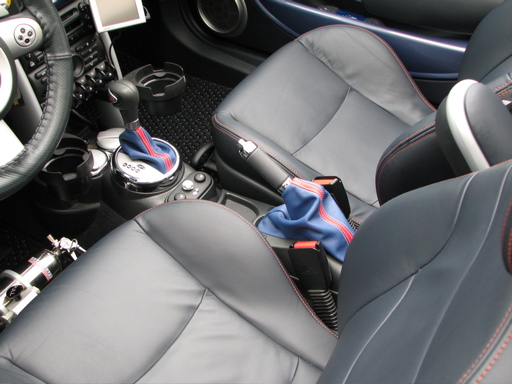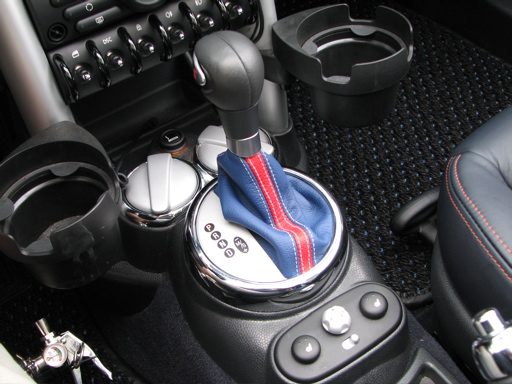 Of course, we all know one good mod deserves another – so now I MUST do something about my handbrake handle (ugh – hate that gray) and my shift knob (working with Doug Whalen on a custom engraved one…)
The path to mod nirvana continues…