Today, swapped my outer exhaust hanger brackets, left side to right side, and vice versa. Fixed a bracket-on-bracket rattle I've had since I installed the Milltek. 

Finished buttoning up the engine bay. I think I'm done working in there for a while. Engine and all wiring are like they need to be right now. Doing the bay repaint was a good thing, it led me to strip out all the extraneous wiring, and what I put back (meth and horns) I did a much more professional job on. Everything looks neat now. Just needs a bath after pollen season is over.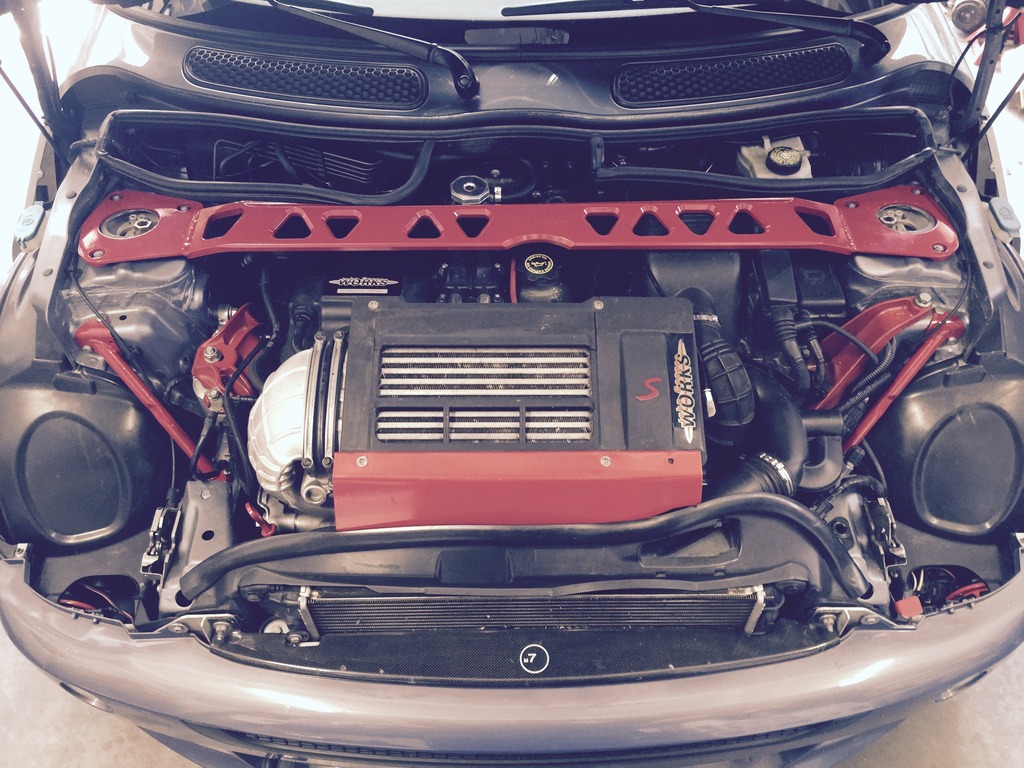 Motored for about 50 miles. I love it.
Haven't looked back at the PDC stuff, but will tomorrow (THANKS Richard for the wiring diagram help!)