Had a great run last weekend with the Tar Heel MINIs, plus a few others from around the country who came to join us. Many folks met Thursday night in Waynesboro, VA at the northern end of the Blue Ridge Parkway and started out on Friday morning. Work intruded on fun for me, so I couldn't get away until mid afternoon on Friday, and met up with everyone for dinner Friday night in Sparta, NC. Had a great day of driving on Saturday, spend Saturday night in Asheville, and Sunday morning drove the rest of the way to the southern end of the Parkway in Cherokee, NC. Sunday afternoon, I led a small group on the "long way" home, up to Waynesville, NC and down the insanely awesome NC215 on what we dubbed Blimey's Tour of Terror. Gawd, I love that road… climbs 3000 vertical feet to the Blue Ridge Parkway at Devil's Courthouse, then drops 3000 feet on the other side. 35 miles of twisty bliss.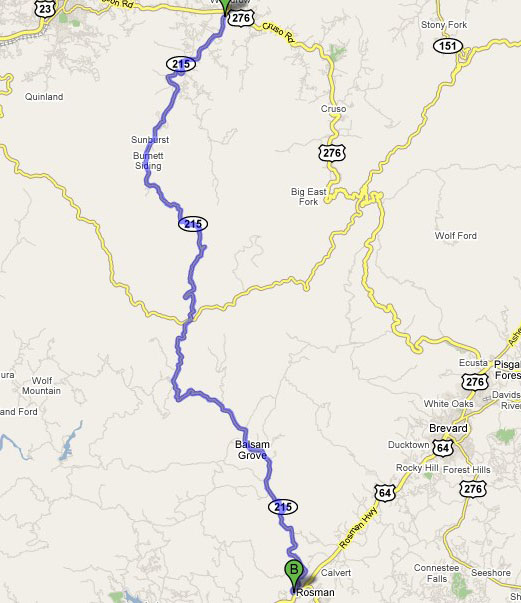 Here we are on Saturday, approaching the Lynn Cove Viaduct (see it on the side of Grandfather Mountain ahead).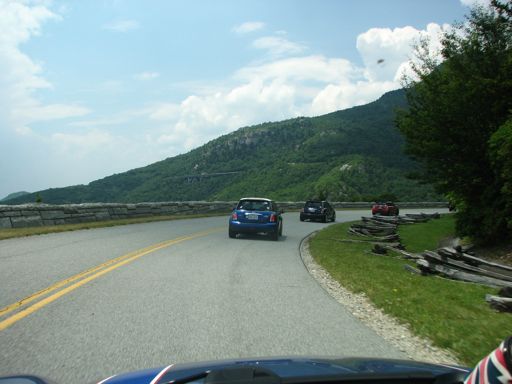 Awesome view as we cross the viaduct…
Saturday we drove to the top of Mount Mitchell – highest peak east of the Mississippi…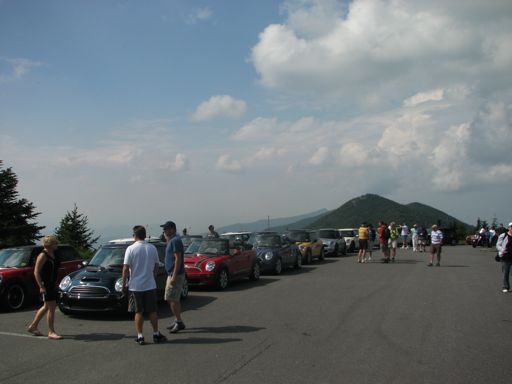 I've been up there many times – but this was probably the most spectacular view I've ever seen up there.
On Sunday, we stopped at Devil's Courthouse, near the highest point on the Parkway. We hiked to the Courthouse, a large rock outcropping with spectacular views of the surrounding mountains, and of the MINIs below…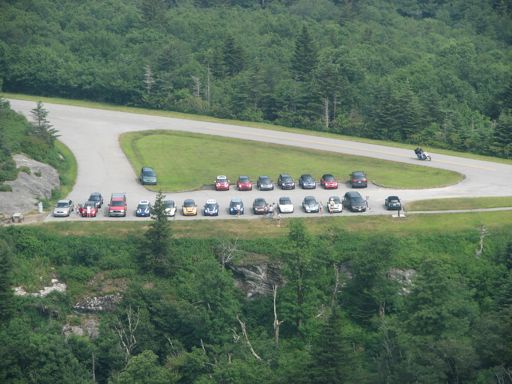 Our fearless leader Mark Vogler (Twister) made it up, even with a bad foot and a bad knee (it's a helluva climb…)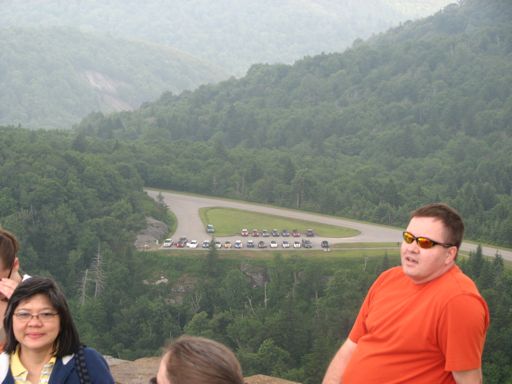 What a great couple of days of driving and camaraderie… even Boddington had a great time!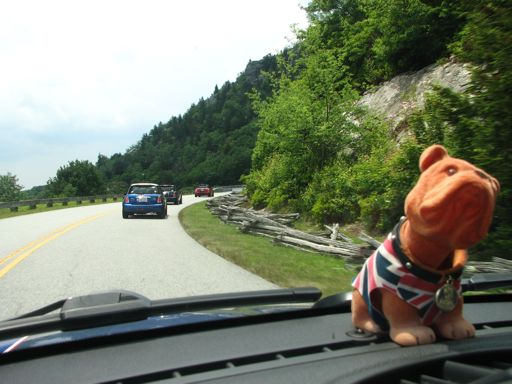 And I plan to lead Blimey's Tour of Terror II sometime in August!