Some members of our club got us into the Raleigh St. Patricks Day parade today – and also got us invited to enter a car show being run as part of an event at a local shopping area. The parade was a blast – most folks decorated their cars for the occasion (some more than others) and we drove the route in "S" curves… it was like being in the "Italian Job", but in super-slow-mo… the crowd loved it!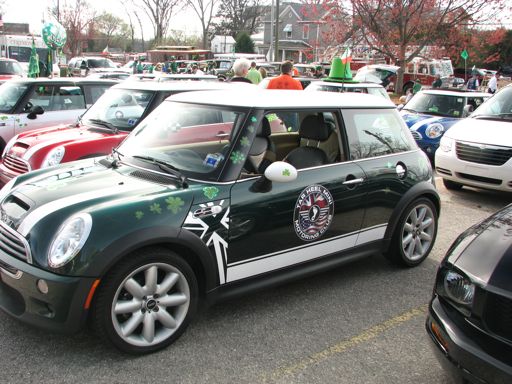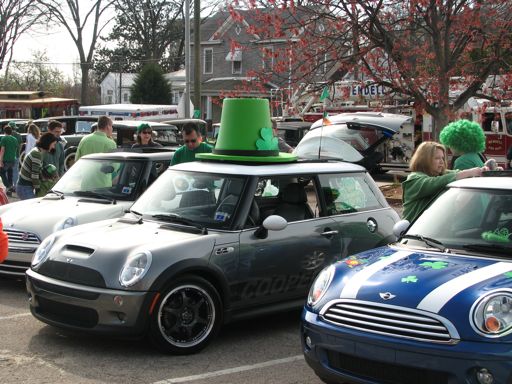 Our fearless leader – President of the Tar Heel MINI Motoring Club…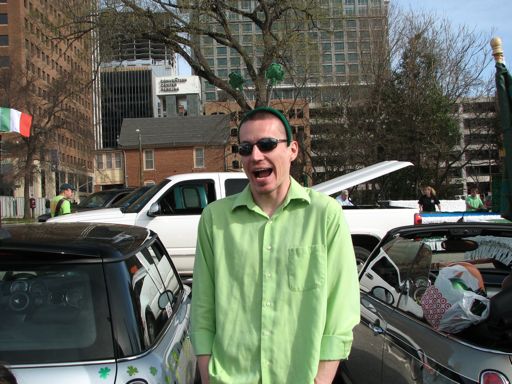 Afterward, we drove to the car show at Seaboard Station – this was sponsored by the Ace Hardware store there – the owner is the brother-in-law (I think) of one of our newer club members – so we had an "in" – almost all classic American cars – plus some MINIs – which, in contrast, were a riot – the classic owners enjoyed looking at how different our little cars are from theirs – and I definitely enjoyed seeing classic American rides!
For abuzavi…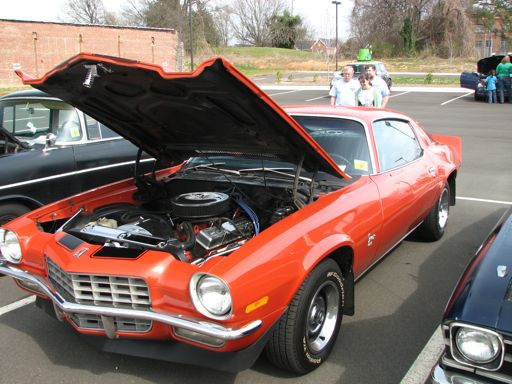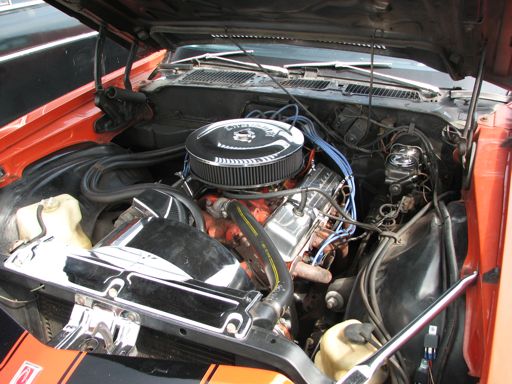 Awesome '58 Vette…
This truck won "Best Engine"…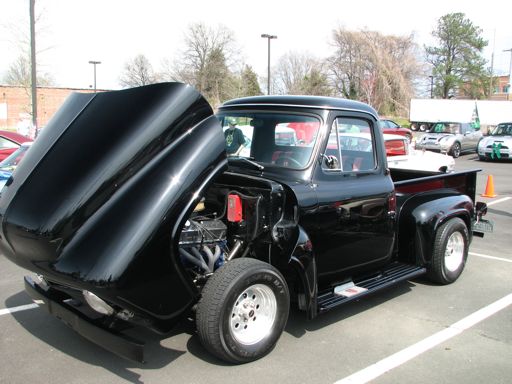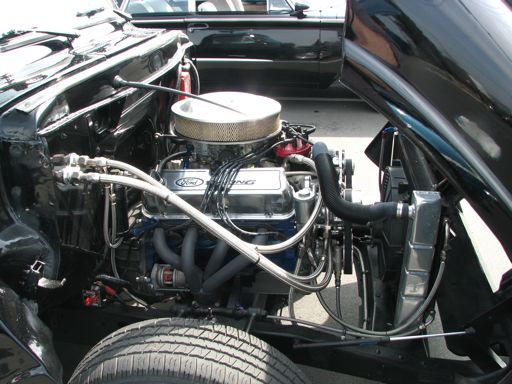 This truck won Best of Show – it was incredible!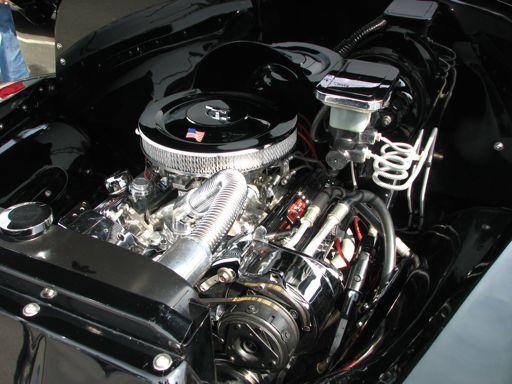 Hand painted lettering on the tailgate.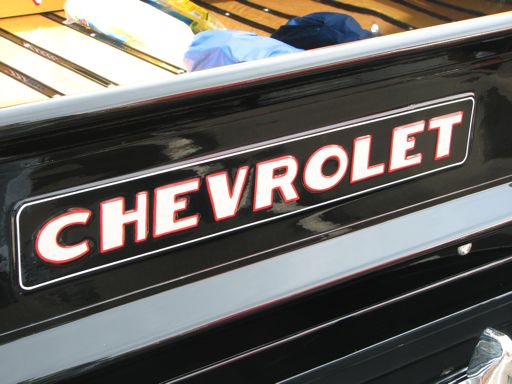 Classic interior – but updated with power steering, brakes, windows…
Incredible woodwork in the bed
But my favorite was a SICK '59 Impala convertible… I have a thing for old-school convertibles…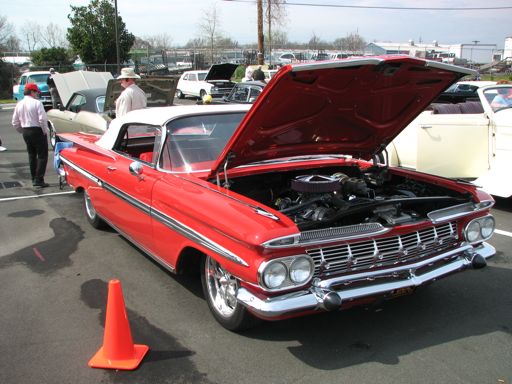 When the sun came out, the top went down – oh, my… what an awesome ride…
Immaculate interior…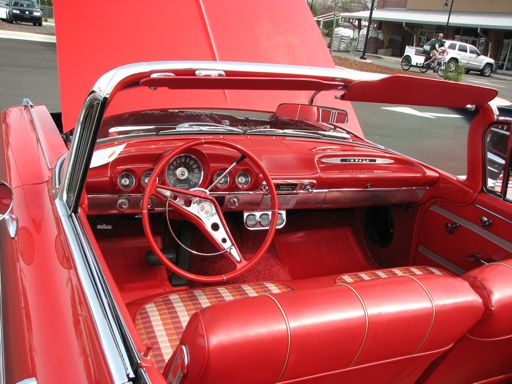 Spotless engine bay…
Beautiful paint, badging, stripes, and wheels…classic enclosed fenders…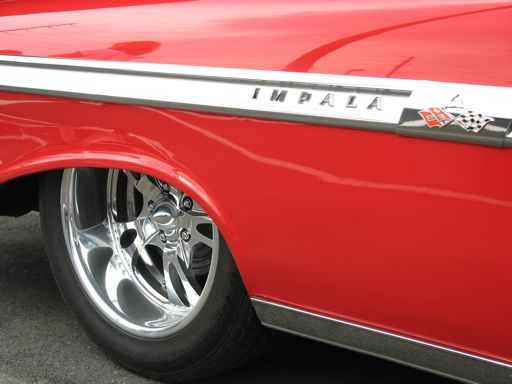 Incredible tail…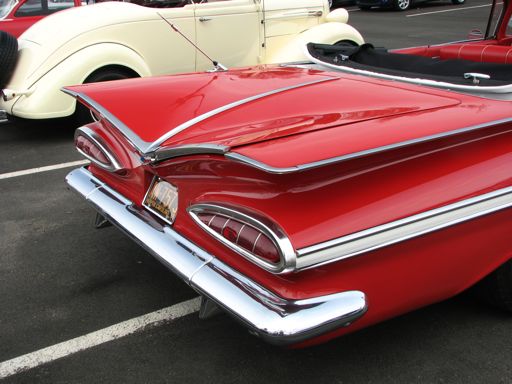 I love that car… the guy just spent 12 months in the shop restoring it…
Some new muscle, too – Mustang GT, very clean.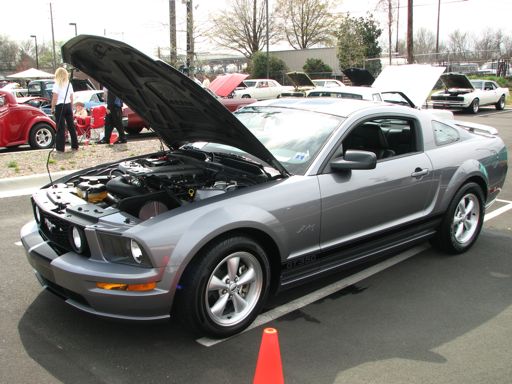 This was the coolest vehicle (and won an award)… motorcycle with sidecar for the dog…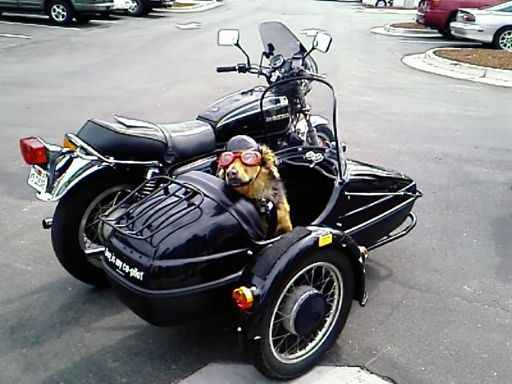 The dog has goggles, a helmet and harness. The bumper sticker says "Dog is my co-pilot" – classic.
And Blimey got some attention from the Classic guys…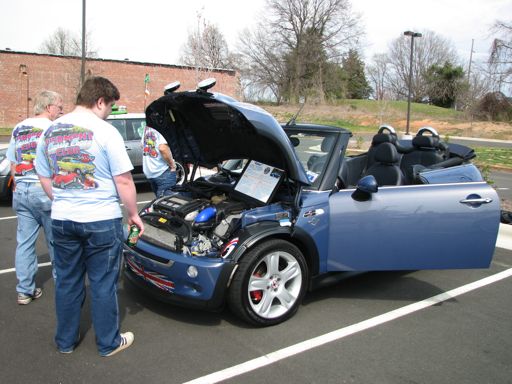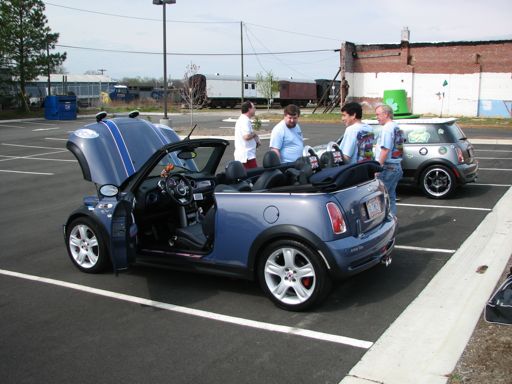 And a happy result for Blimey's first show – 1st Place in division, "Best Foreign Car"!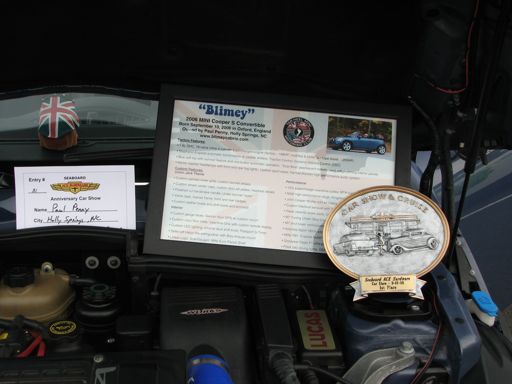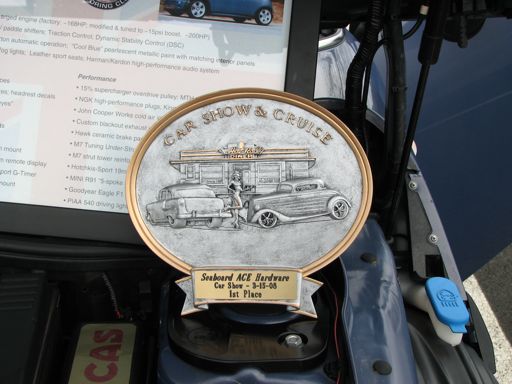 I gotta send a BIG thanks to my NAM detailing mentors Ken, Mark, Chuck, Chris, Richard and Heather… I knew NOTHING about how to make a car look this good 18 months ago… you guys (and gal) had a huge part in helping me get here! Anyone who wants to learn some tricks (as well as how to spend some money), spend some time in the Detailing 101 forum on NAM…