Great day today. Took Blimey out for his last run as an automatic, and hammered in 3rd gear for about an hour. Then brought him home, and backed him in next to the donor, to begin the transplant.

Decided to start with the brain transplant, since that's the part I was the iffiest about. Installed the GP's ECU, EWS, cluster, ignition cylinder and key… and started right up! Ran like crap because the tune is all wrong for the engine that's in there… but it ran. Which is a great sign. And I successfully reinitialized the GP key to lock and unlock with the remote. Win.
Reinstalled the dash, this time for good.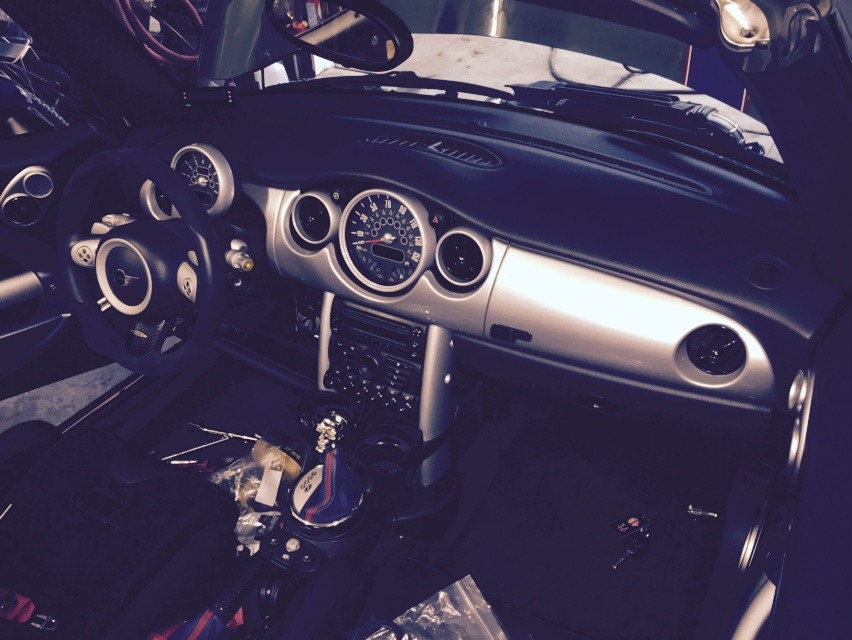 Re-learned how to use my remote tuning tool, and downloaded the ECU. Emailed off to Jan for tuning magic.

Pulled out the parcel shelf, and a rat's nest of cables fell out. Eight years of electrical mods. Time to unravel and uninstall some of that (GPS, radar detector remotes, laser jammer, CB radio… ).