So, this happened…
Fantastic couple of days, with Wellzy's wrenching help, remote technical support from Colin, and remote tuning from Jan.
Manual Blimey LIVES
Wellzy helped me get it buttoned up this morning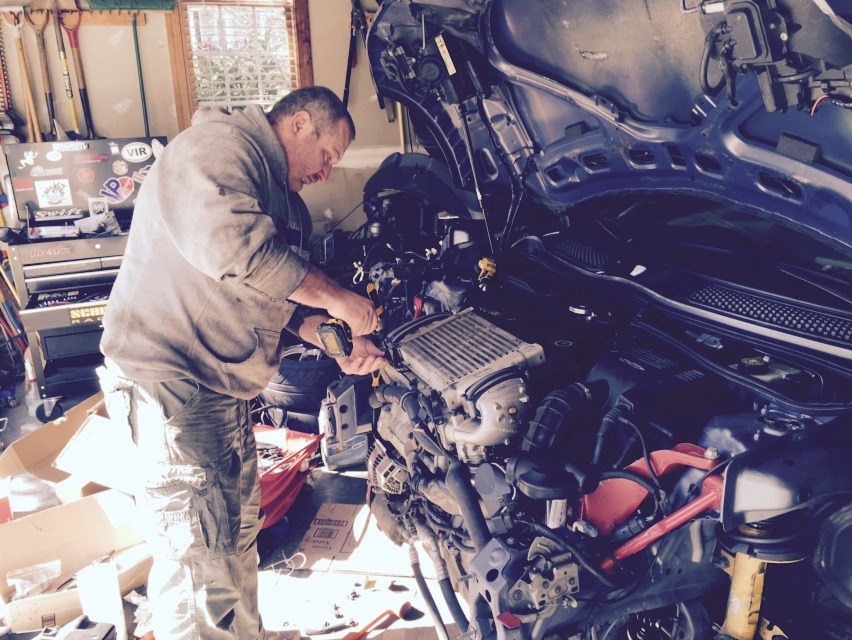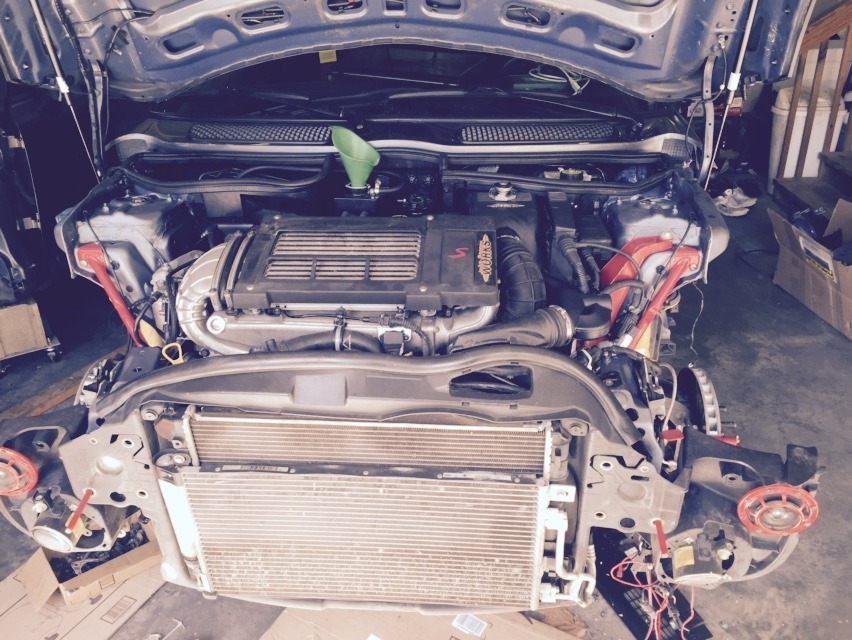 Got everything hooked back up, got the fluids in, turned the key, and ZILCH.
Lights on the dash, but no crank. No starter click. No nothing.
The car started and ran with the auto in it last week, with the GP electronics.
So… it should be working…
We confirmed that the starter would turn when jumped manually. Acted like immobilizer, maybe looking for clutch pedal switch… but this wasn't a problem last week.
A tense hour or two with diagnosis, checking coding, trying to break it down one possible problem at a time.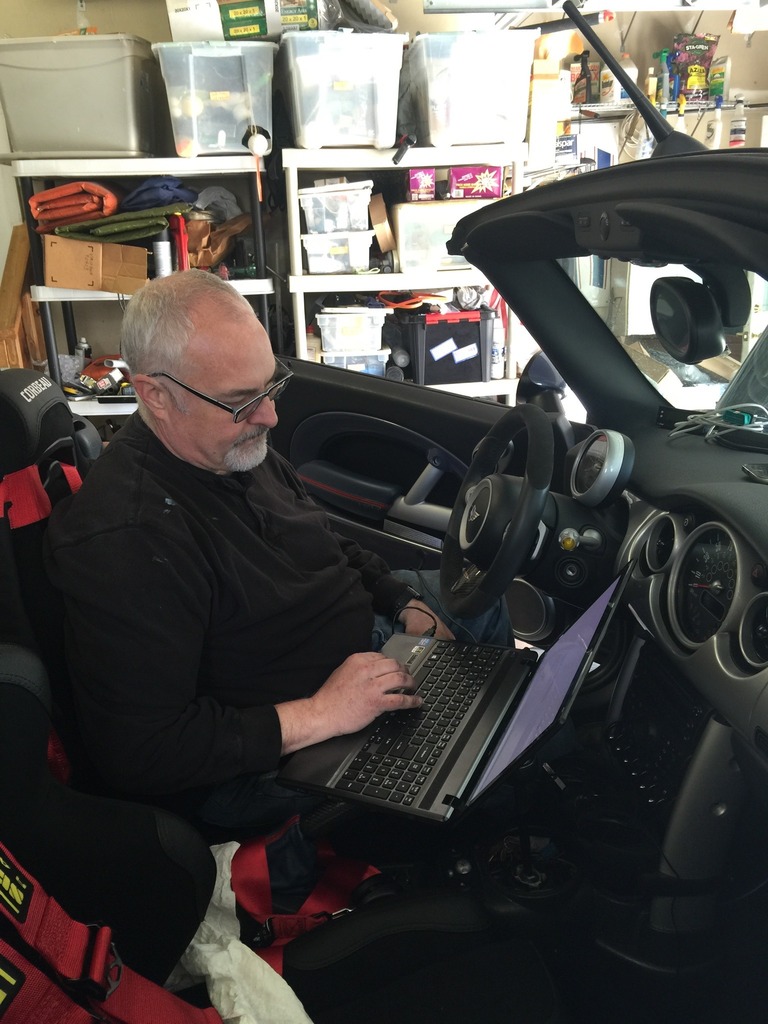 Then Colin chimed in, "Do you have 12 volts on pin 10 on the body connector? The EWS should be sending that."
How DAFUQ do you know these things?
Tested, and no voltage on that pin. Jumped 12v to it, turned the key, and LIFE!
Drove it around the neighborhood… clutch and gears worked. Brakes were spongy. Came back, re-bled brakes. Drove several miles.
BLISS 





It just works. Awesomely.
Got the rest of the interior swapped over and the doors hung. Only cabrio with GP doors and dash, I bet…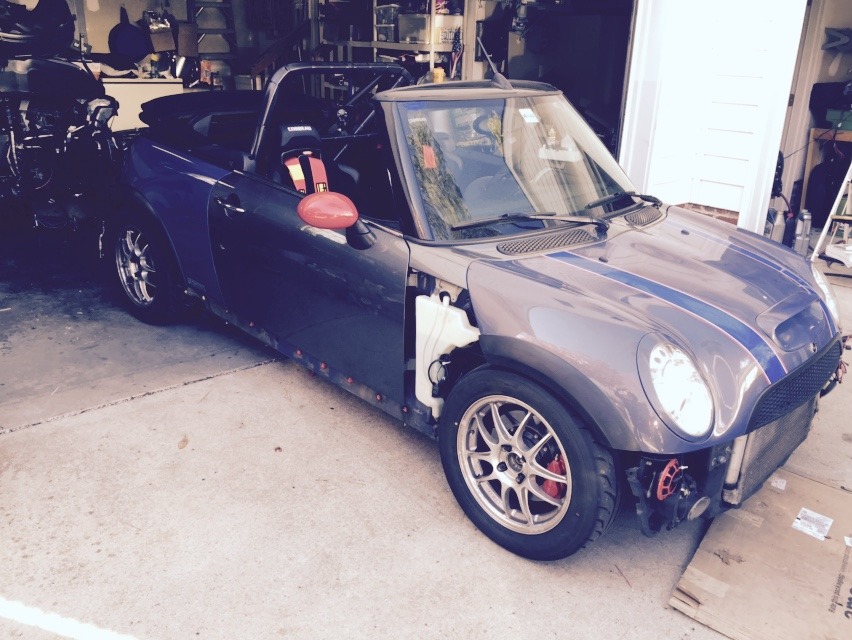 Still need to hang the A-panels and bumper bits, sort out a few coding issues, reset steering angle sensor, etc. I don't have "reverse" lights, which is an issue, but I'll get that sorted. I know how to do it by brute force if necessary.
I'll hang the GP side skirts after I install the rear suspension arms and get an alignment.
Oh yeah, and I pushed the "top up" button, and the top worked, after being down for MONTHS because it didn't work the last time I tried. WTF? I'm not complaining.
But it's soooooo good right now. I know I can work through the other piddly stuff. It's running, it's solid, it will light up the tires… it's gonna be a beast at MOTD.
One funny realization this morning. I was getting all the air duct work and hoses back on, and commented to Wellzy that this part of my car looks totally alien to me. I've had my car apart a zillion times, but I've never really worked on a manual MCS. The air ducting, water hoses, trans cables, clutch lines, etc. are sufficiently different that it's just barely recognizable. Really a weird feeling. Like it's a different car, almost.